Over at Football Study Hall I took a stab at updating my theories on the value of the fullback in modern offense. I think Gus Malzahn is largely to credit for the rise of the H-back who's a de-facto fullback, I like to call this position the "Hammer-back."
It used to be that 4-verticals was the most dangerous play in the spread playbook: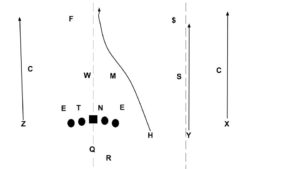 Nowadays pattern matching schemes can allow a defense to stay on top of the vertical routes and prevent this from being an easy read and toss to a WR running full speed up the field. It's still a useful play, but not quite as deadly as this one: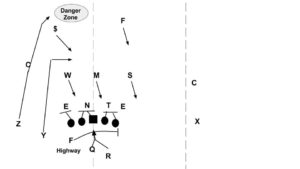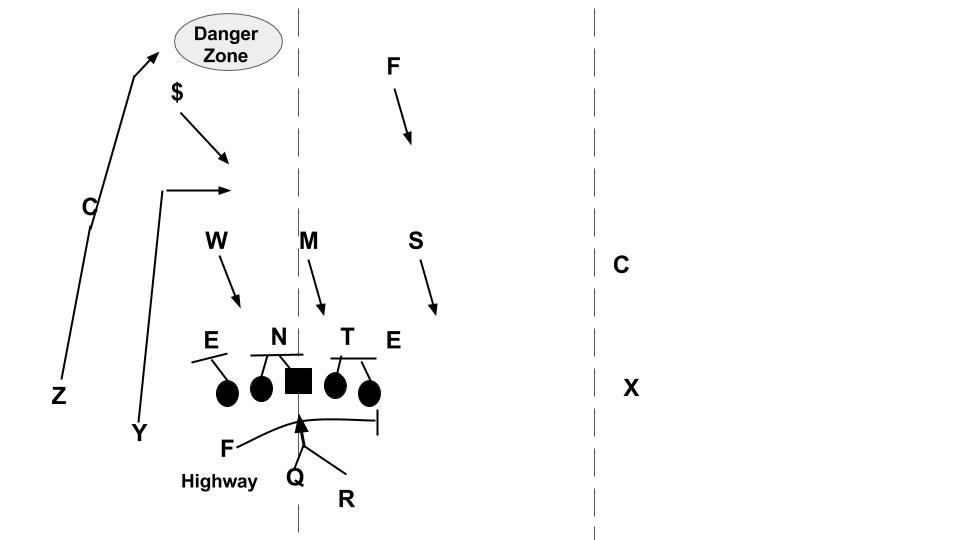 Whether it's play-action or a RPO, the fullback block and OL run blocking is going to trigger a team to come downhill and that leads to potential problems handling the dig-post combo that I've guesstimated to have accounted for 10% of the touchdowns scored in the Big 12 last year.
The danger of the dig-post combo is when that dig route forces the safety to come down and match the dig route to take away the easy throw down the seam, leaving the corner without help inside against the dreaded deep post route. That's a challenge already but when you add play-action or an RPO to take away the safety's underneath help from the outside linebacker then you're really cooking with fire.
Concepts like this one, and maybe particularly this one, have made the two-back run game in the spread offense a deadly thing to counter. Which means the fullback is potentially more valuable for creating a vertical passing game in the spread offense than another speedy slot WR, as crazy as that may sound.
Check the link for more details and explanations of how teams are going about finding the guys that can serve in that role.