These playoffs are pretty intriguing and I'm looking forward to taking them in much more than a year ago when the Bama-Michigan State game was foolishly broadcast on New Year's Eve when we were all trying to party. Alabama vs Washington might be similarly lopsided, but at least the timing will be better. More on that matchup in a moment.
Let's start by breaking down who these four teams are right quick: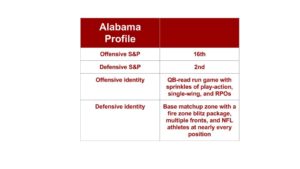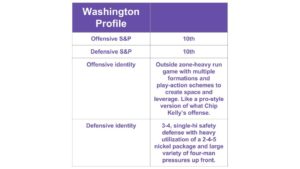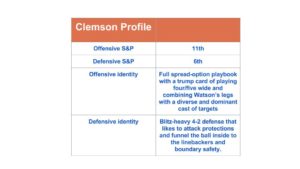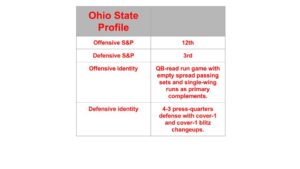 Three out of four of these teams lean pretty heavily on running quarterbacks utilizing option and even single-wing runs. The other team is Washington, who have one of the more effective pocket passing games in the country but it's built from a run-centric foundation. If you're picking an offense to execute a two-minute drill to win a game, you're picking Clemson, which is the Tiger's main advantage in these playoffs.
One thing that's always interesting about the Tigers is that they prefer to think of themselves as a run-centric team like the other three squads, but when push comes to shove they'll get in a four/five wide set and fling the ball around. They probably can't push any of these three teams around in the trenches but they're a tough matchup on the perimeter.
I like Ohio State's secondary a good deal and their offense isn't hard to limit but it's very hard to shut down. They could turn any game into a defensive slog that could end up going their way and are the second most likely team to win it all imo.
Washington vs Alabama will sure be interesting and I have a preview coming at SB Nation that will detail the Washington run defense vs Alabama's Hurts-led rushing attack. That's the game right there, if Washington can force passing downs they could force turnovers and win that game. Otherwise, I think Alabama slowly beats them down over the course of the game.
Key schematic battles to watch for:
Alabama is going to use a ton of motion to attack Washington's single-hi safety coverages.
If you go back and watch Oregon vs Ohio State you'll see the Buckeyes do that repeatedly to force safety rotations and then attack the lost leverage (usually on the boundary). It's tough to play sound run defense from the single-hi concept against spread-option teams that mix in motion and RPOs because the offense can get you thinking about too much and cause an assignment bust or else probe and find some leverage. If I were Washington I'd just bump the linebackers over and make Hurts prove he can make them pay in the passing game.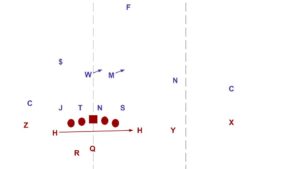 If Washington can just stay assignment sound they can actually eliminate a lot of what Alabama has done to run over other opponents, and they have better matchups outside and in the trenches then most of Alabama's opponents have featured.
2. Clemson needs to make Ohio State account for guys like Hunter Renfrow and Jordan Leggett on the hash marks from their base 4-3 defense while simultaneously handling the run game.
I'm not a fan of how aggressively the Buckeyes like to use their sam linebacker against RPOs, they typically don't cover down on the slot but abandon the strong safety (Damon Webb) to pick him up in a ton of space. I'd get Leggett out there and see how the Buckeye safeties like tackling him in space over and over again until they start widening out and opening up creases for Gallman or Watson inside or boundary runs. This could be a soft spot that Ohio State can't really handle. Oregon picked at it some in 2014 but Darron Lee and Von Bell were up for it. Are Chris Worley and Damon Webb of comparable quality? I kinda doubt it.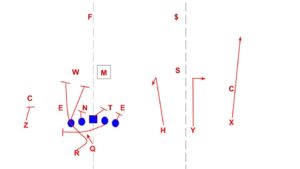 That's a QB counter run attached to Y-stick, which really creates a ton of horizontal stress. I believe Ohio State would try and treat this by having the CB pick up the Y receiver, the sam sticking the H (usually where Leggett is found), and the strong safety picking up that vertical by the X receiver. Still, you can create bits of leverage this way that can create just enough of an opening for a guy like Watson to get into open grass.
I think Ohio State will handle it, their scheme usually has answers for this kind of stuff and they have such great athletes that they always tighten windows, but it'll be a fun chess match to watch.