Next year in the B12 is going to be wildly different than previous ones this decade. The cast of characters is going to be wildly different with normal turnover of some big time quarterbacks along with some abnormal turnover of some big time coaches.
West Virginia has never had another coach in the Big 12 other than Dana Holgorsen, but he's off to the H-town to live his dream. Fellow Raid Bro Neal Brown is now coming to Morgantown from Troy. K-State has barely had a coach other than Bill Snyder but he's been put out to pasture for ND State dynasty-builder Chris Klieman. Longtime Texas Tech alumnus Kliff Kingsbury is technically in Los Angeles but there's a new rumor every day about where he might be next. Les Miles is seated in Lawrence on a wobbly throne which has been patched back together with police tape.
Mike Gundy's longtime former FCS assistant Mike Yurcich is headed to Ohio State to help Ryan Day build the new Buckeye spread and now Ohio State defensive assistant Alex Grinch is coming to Oklahoma to fix Lincoln Riley's biggest problem.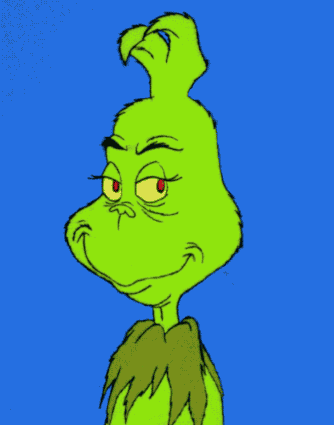 There's a lot to suss out but here's just a few scattershot initial reflections.
West Virginia is now an enigma for 2019
They aren't devoid of talent on either side of the ball and they'll have a couple of options at QB and I'm sure plenty of really talented wideouts who've been waiting their turn. Their defense has quite a bit back, especially in the secondary, although presumably Vic Koenning is coming to finally teach quarters coverage.
I'll dive in more in the coming weeks and have only just started to refresh myself on Neal Brown's Troy teams. His offense is not terribly far from Dana Holgorsen's though and DC Vic Koenning was a big fan of quarters coverage, hybrid personnel, and trying to outnumber the run with speed which are all solid starting points in the Big 12.
Lincoln Riley stays in the Raid bro network again
The hopes in Norman were that Riley was going to hire hotshot young DC Pete Golding from Alabama to come and bring Saban state secrets for the purpose of beefing up Oklahoma's sorry defense. Presumably Golding turned that opportunity down, or perhaps Riley felt that Grinch was the better option, I'm not in a position to know. We do know that Riley has made yet another hire from within the Air Raid network. If it goes south that will speak poorly to his ability to recruit coaches from outside his network, but there's some good reasons to believe that Grinch is a really good coach.
Here's what I do know about Grinch:
-He played DB at the Larry Kehres Mount Union D3 dynasty and has three championship rings from those days. Mount Union is an Ohio based, spread innovator that also produced Matt Campbell.
-His first big coaching opportunity came from Gary Pinkel at Missouri where he coached safeties. Then Mike Leach gave him a big shot to be a DC at Wazzu. He produced a very interesting and effective Cougar unit, largely built around stemming and slanting the DL and quarters coverages behind them. Star DT Hercules Mata'afa was a key piece to the puzzle and they played small at a lot of positions.
-Things went south at Ohio State. Urban Meyer hired him to be co-DC with Greg Schiano and safeties coach, presumably looking to lock him down before Oklahoma could swoop in to nab him and then promote him to sole DC when Greg Schiano inevitably took a HC job somewhere. But then there was a populares revolt at Tennessee that sunk Schiano's chances at the Vols job and really hurt him nationally as well. Then there was the extremely suspicious scandal at Ohio State that resulted in young Ryan Day being named interim over both Schiano and Kevin Wilson. Then Urban Meyer suddenly started having some health issues and Day was named HC with Meyer exiled to purgatory to teach irony to Ohio State students and find new ways to give non-answers to the inevitable questions about when he'd start coaching again. From all of that wreckage, Lincoln Riley has now plucked Grinch.
Here's what I'm looking at next:
-What does Lincoln Riley do at S&C coach? Benny Wylie's reputation doesn't seem much improved after a year in Norman but it doesn't sound like he's on his way out either. This is key because your S&C coach is your culture coach and defense is largely a reflection of culture.
-Which defensive staff does Grinch keep and who goes? Kerry Cooks has had a really bad time the last few years, producing a lot of coverage defenders that can't find the ball in the air and can't tackle. He may have been victimized by bad circumstances.
-How does Grinch mold an optimal unit from the pieces left over on the Oklahoma defensive roster. This team is returning a lot of contributors on that side of the ball, but they very badly need him to make good on his background as a safeties coach and shore up what's perhaps the weakest part of the entire roster.
The real art of coordinating is figuring out how to build cohesive units where the players' skill sets complement each other in the midst of year to year personnel turnover. Ruffin McNeil was doing a decent job of that in the chance he had at the end of the year, Grinch certainly did that well when he had Hercules Mata'afa. It'll be interesting to see what he makes of this OU roster.
Chris Klieman's staff is just about assembled
It looks pretty much like you'd expect if your suspicion was that Klieman was always the guy Gene Taylor wanted to hire AND that Bill Snyder had some stipulations about his departure from the program.
Collin Klein, Blake Seiler, Charlie Dickey, and Chris Dawson were some of the nice pieces to the Snyder staff. The former two are up and coming young coaches that are versed primarily in Snyder-ball but that's such an expansive realm of football knowledge that they're both probably pretty adaptable. Klieman retained each with Klein remaining as QB coach to teach the art of QB power under former Bison OC Courtney Messingham and Seiler moving back to DL coach to make room for new hires at LB, S, and CB.
Dickey is moving on to make room for the ND State OL coach Conor Riley. I've yet to see if Klieman is bringing his S&C coach from ND State or retaining Dawson. DC Ted Monachino was an impressive addition who was with the Baltimore Ravens during a time when they were playing pretty good defense, utilizing hybrids, and playing with two-deep coverages. I recall them beating the crap out of the Patriots in the playoffs en route to a Super Bowl win over Colin Kaepernick and the Jim Harbaugh 49ers.
They also added Ball State grad transfer James Gilbert to patch the hole in their depth chart at RB.
There are still some major, looming decisions about the NFL draft 
Oklahoma predictably lost Marquise Brown and Cody Ford, but we've yet to see whether OU will have to start over at four out of five OL positions with Bobby Evans potentially coming back. The dream of adding Justin Fields is now dead but there's still a chance that Kyler Murray could forego millions from playing baseball, I suppose.
Personally I suspect that Spencer Rattler will end up starting. Tanner Mordecai doesn't have a huge leg up in terms of protections or learning Big 12 defenses and Kendall Austin doesn't seem to be favored. I haven't studied Rattler much, I just know the reputation his reputation as a passing genius.
Texas is getting Collin Johnson back and Malcolm Roach also announced he's returning, although I'd have never guessed that was in question. Roach could be a brilliant freak next year as a featured weapon in the defensive scheme, this year he missed most of the middle of the season due to an injury. They're still awaiting a decision from Lil'Jordan Humphrey, which actually looks almost as promising as Bobby Evans for Oklahoma.
As I've noted before, if Humphrey returns then Texas is the frontrunner in the Big 12 and also a playoff contender. If he's gone then they have a lot to figure out in terms of how they want to attack the middle of the field on offense.