One very small subplot to this offseason has been the degree of change that's coming to TCU's offensive strategy in 2019. Gary Patterson had a presser in the spring in which he noted that they were "changing some things in their passing game" and that new WR coach Malcolm Kelly had been helpful towards this end.
So I wrote about these changes and speculated that if they'd hired a guy who'd worked with Kendall Briles and were aiming to open up the offense some more with vertical passing elements that it sounded like they were looking to add some of the old Baylor vertical choice routes concepts to their offense.
That generated a little buzz amongst TCU fans, enough to get @BillyWessels from Rivals to scoff at my suggestions:
"…there's a lot of talk, and really we're hearing this mostly from UT fans, that says Gary Patterson has said they're changing the offense up entirely. I'm at every Gary Patterson press conference, I haven't heard him say that once, I don't know where the UT people are getting this information, or they're just trying to make noise up because that's kinda what they do…this is a team that's built for…they have a lot of speed and some questions at quarterback so what do you do with that? Short passing, you do a lot of screens, you keep the ball within the first 10 yards…"
-Billy Wessells
I'm assuming that I'm the "UT fans" since I'm the only person I'm aware of that has discussed this potential change from TCU's offense, although I never said they were "changing it entirely" but suggested that adding more vertical option routes was an easy adjustment to make given what TCU already does on offense.
I'm not sure what Wessells missed, the Patterson presser I referenced is on YouTube and you can hear it from his own mouth. I also wonder how much of this reasoning is based on the assumption that Alex Delton will be the initial starter for the Frogs, given Delton's limitations as a passer. I actually think that even if Delton is the guy (and I don't) that those vertical bombs are more helpful than asking him to consistently hit screens.
As it happens though, I had the opportunity to talk to Patterson himself at Big 12 media days and I brought this topic up. What followed was fascinating.
Before I came in with my question, Patterson had just issued a long monologue on controlling games, noting that if you're up in a game and you can force opponents to use seven minutes or so to score that this can be as viable a means of draining clock and protecting a lead as holding the ball on offense with the run game.
Ian Boyd:
Coach, to that point, in the spring you mentioned bringing Malcolm Kelly from Houston and installing maybe some uh, some vertical..
Gary Patterson:
No, I didn't say that. I said we tweaked some but not necessarily did we do what Houston did.
Ian Boyd:
Okay, you mentioned some more vertical passing elements to the offense?
Gary Patterson:
Well, I mean that's what we did in '14 also, I think we have some people in Taye Barber and Reagor and some of these guys that can really run. I mean Derek Davis was a 46.7 400 m guy but he was just a freshman last year, Taye Barber was just a freshman so…
Ian Boyd:
Is the way to control games then less to hold the ball on offense and more to make sure you score and then make sure it takes them a long time to score?
Gary Patterson:
The key to winning ball games is scoring one more point than the opponent. Whatever you gotta do, whether it's 51-50 or 3-2.
Ian Boyd:
When you mentioned making them take seven minutes to score while you have a lead.
Narrator pause: The angle I was trying to take here was over using vertical pass patterns aggressively. A hesitation teams often have with chucking it deep a lot is that those throws tend to lengthen the game and create more possessions for each team. But Patterson had just given a soliloquy on alternative means of game control rather than playing conservatively on offense and I was wondering if he was suggesting that you could stay aggressive on offense and use your defense to grind out the clock.
Gary Patterson:
Well that's your, that's like me making a christmas list for Santa Claus. Okay, there's "here's how I'd like it to go….you can't tell people too much about what you do and your philosophy because, I'll be honest with you…here I'll give you a great example.
Narrator pause: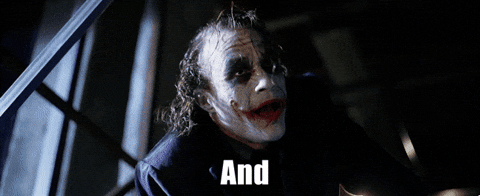 So here's something I bet you've never thought of…so Wisconsin goes into the Rose Bowl, their offensive coordinator and the offensive coordinator at Boise State were both vying for the offensive coordinator job at Texas.
Ian Boyd:
I remember that….
(this was after the 2010 regular season. Eric Nahlin was writing at recruitocosm at this time just before moving to Inside Texas and well before I was hired by that site. He was giving a lot of good updates at the time about how Mack Brown was looking to replace Greg Davis with a coach that put more emphasis on the power run game.)
Gary Patterson:
So do you think you can get the offensive coordinator job at Texas by just running for 300 yards and not throwing the football and just pounding TCU?
Ian Boyd:
Apparently not.
Gary Patterson:
Probably not. So, I took into consideration, the more I read the papers and the more I listened that probably they would try to play-action and do more so that played into our advantage until that last drive. We had them incomplete, 2nd and 10, well now that plays to that advantage of smaller TCU team, so, kinda like I'm doing right now.
Narrator pause: There's been some debate online over whether TCU really gained an advantage here. It's notable that the first play of the game was a 40-yard run by Badger RB Montee Ball but also that the Frogs won the game. At any rate, Patterson felt that it mattered which is the relevant point here.
I just read a Purdue beat writer, and I got it in my file, that the only time we played good defense in the Big 12 was when we played bad offense. Well tell me the bad offense in the Big 12? Tell me one, good luck with that besides…we'll just put ours up there then.
Narrator pause: It's hard to come away from this without concluding that either Gary Patterson or people under him are carefully monitoring the recruiting sites, message boards, and other sources of closer team info from other squads to get good hints into what's going on. Maybe lots of coaches do this but Patterson will say it outright or hint at it all the time. He once even mentioned that he doesn't want their spring games televised because he watches other teams spring games and scouts them, evidently drawing some real value from doing so.
Ian Boyd:
So you're not looking to score more aggressively this season…
Gary Patterson:
If you haven't figured this out, you're probably going to get the same roundabout answer. I've been with insurance companies and all of it, you can ask those questions any way you want and I promise you'll get the same answer.
LOL
In the moment I was amazed at what was happening. I was making an attempt to probe Patterson to see if he was suggesting that "score aggressively, defend conservatively" was a good strategy for the Big 12 or that it might be in the cards for the 2019 season since he obviously wasn't going to answer direct questions about his spring comments regarding Malcolm Kelly and the passing game.
What I got was this amazing story in which he used message board rumors to get inside the head of his opponent in TCU's landmark Rose Bowl victory and use that "intelligence" to gameplan the Wisconsin Badgers and aim to make some play calls that could put the game into favorable scenarios for the smaller Frog defense.
With a few moment's reflection later on it was clear that Patterson was essentially telling me, "look, if I think there's even a chance that you're trying to get me to say something about our strategy this season you can forget it. Because every time the media does that with someone else I'll use it against them."
The interesting thing here though is that unbeknownst to Patterson, I'd already talked to Jalen Reagor about this same topic…
Ian Boyd:
"Jalen how have you liked the new tweaks in the offense?"
Narrator pause: I didn't ask IF they were tweaking the offense, I asked as though it was common knowledge that they'd been adjusting some things.
Jalen Reagor:
Uh, I mean, the vertical ball is our bread and butter. Just, just having it, just making sure that we embrace the offense and not just another play another play call. It helps us because we're a fast offense, we have a lot of fast players, and I'd say it's a positive for me."
Narrator pause: I didn't mention the vertical ball.
Ian Boyd:
"Do you get isolated more now, are you getting more vertical shots than you were before?
Jalen Reagor:
About the same, I'd say it's about the same."
Ian Boyd:
How has it been for some of the guys inside like Taye Barber or some of the other guys?
Jalen Reagor:
Uh, I feel like it's opened it up more for them cause the way we have our routes and our concepts now, it kinda interchanges on what the outside guy has, what the inside guy has, so it goes in and out hand and hand with which receivers are getting the ball.
Ian Boyd:
Is a lot of that one guy has the safety so that the other guy is 1-on-1.
Jalen Reagor:
Uh, it's kinda like that but it's kinda a concept thing.
That bit about "it kinda interchanges on what the outside guy has, what the inside guy has" sounds exactly like the single choice routes that Baylor used back in the day.
You can read about them here in this excellent piece by Noah Riley. The routes that everyone runs depends on which guy is getting isolated. Now maybe I'm off and they're running something differently but the notion of adding more vertical passing dimensions and getting the slot receivers more opportunities to run vertical routes is obviously new and Patterson himself noted that Malcolm Kelly had been helpful here:
"The new WR coach, one of the reasons why we hired him is having some thought process from when he was at Houston and he was at Arkansas State, some of the things…both of those do a good job of throwing the football so…"
Unwittingly or intentionally, I think perhaps some of the TCU writers are serving as Gary Patterson's counterintelligence officers. The truth is probably what Patterson giddily hinted at back in the spring, that they hired a guy who'd worked with Kendal Briles and now they're mixing in some of the veer and shoot style of deep isolation routes into their offense. It's a good call, as is the effort to obfuscate that when asked about it directly.