Over at Crimson and Cream machine, SB Nation's Oklahoma blog, Allen Kenney did a nice piece on Iowa State tight end Charlie Kolar. Kenney does a great job of detailing all the ways that Iowa State uses Kolar, who's ironically a Norman, OK native that got away, before circling back to the specific matchup problems he presents to Oklahoma.
Kenney has his finger on the main matchup problem for Oklahoma that could dictate the outcome of the game. There are a number of different ways this thing could go given the different personnel Oklahoma could utilize and the fact that each team got a bye week to sneak in extra preparation for this one.
The obvious matchup issue that Kenney highlights is between the 6-6/250 pound Kolar and the 5-9/180 pound Brendan Radley-Hiles. This matchup really encapsulates the greater struggle of the Oklahoma defense this season, but perhaps not in the manner that everyone expects.
Battle of the hybrids
Oklahoma has a really fascinating defensive structure this season that we've all been slowly figuring out over the course of the year. It's technically a 3-4 that bases out of nickel but it plays more like a 4-2-5 or a 5-2 and the mistaken assumption is that Radley is the OLB in the 5-2 schemes. He's not, really.
You can see the true dynamic play out some in the Sooners' defenses for trips formations. The Sooners have been vulnerable at times this year against those formations, in which building a 5-1 front has meant using Kenneth Murray as a hybrid OLB/DE while Boo Radley is split out on a wide receiver.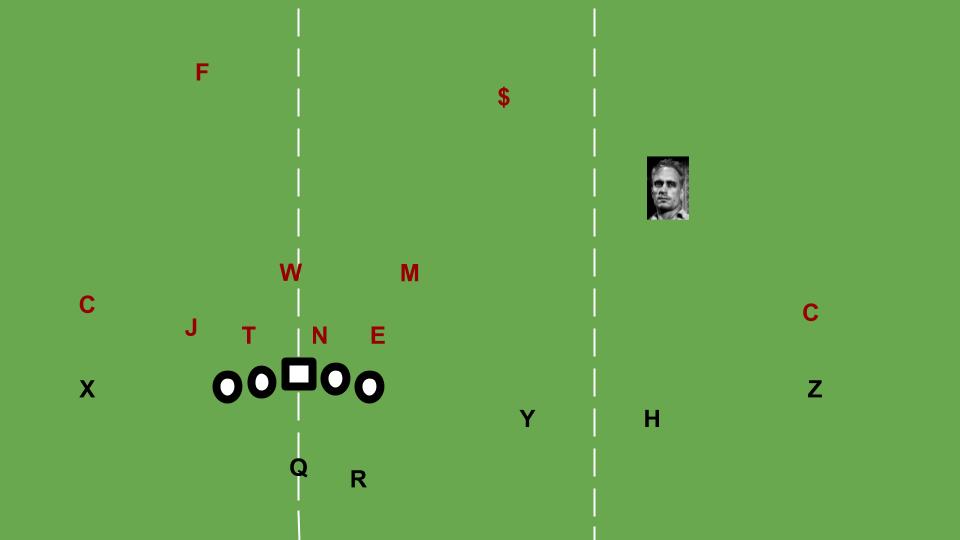 They'll usually play either a quarters coverage from this with the free safety hawking down to help play the run and create a 5-2 or cover 3 with the strong safety dropping down to match a slot (Y here) while the MLB can attack the run more aggressively or even blitz.
Radley's skillset and role in this defense is really more as a corner/safety hybrid. In this defense he's playing coverage on a slot. In other defenses he'll drop down the deep middle and play man coverage on slot receivers, which affords the Sooners some flexibility in how they drop into coverage and in taking away the slot fades that are often a lethal component to Big 12 offenses. It's easy to focus on some areas where he's been deficient this season, but his ability to carry verticals or drop into deep zone is very useful to Oklahoma and often helps them to involve other defenders into the run fit who aren't as small and easily bullied.
So if Iowa State were to play in 11 personnel with Kolar up on the line or off the ball, the Sooners wouldn't necessarily fret it. At least not in terms of it exposing that matchup.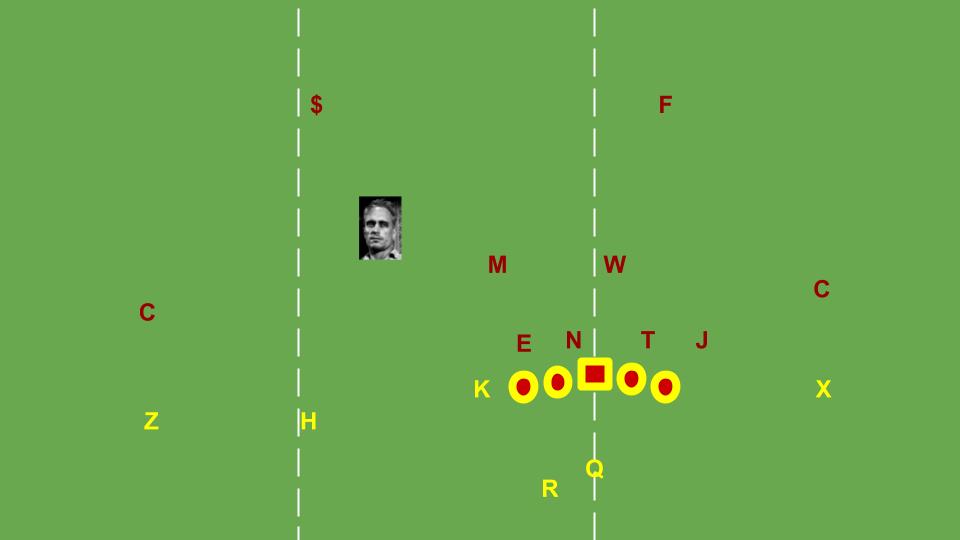 In a standard 11 personnel trips set Radley is really focusing mostly on the slot "H" receiver here with the middle linebacker and potentially free safety helping on Kolar. At worst, he's the outside bracket on something by Kolar.
In a normal off ball alignment it's straightforward for the Sooners to set the edges with the DE and jack LB, or maybe the stunting mike or will linebackers. Again Radley is mostly concerned with the nickel.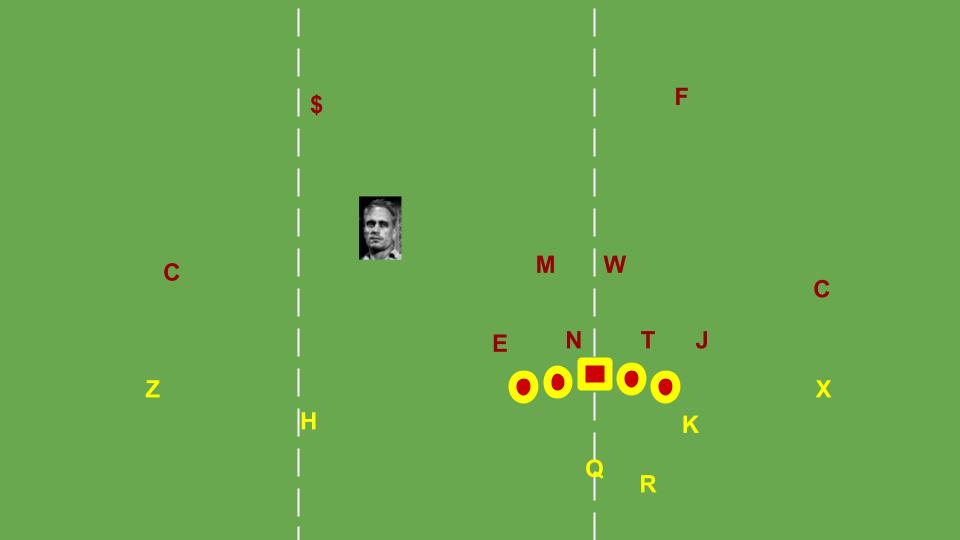 If Iowa State wants to get cute and flex Kolar out, as Kenney noted they sometimes do….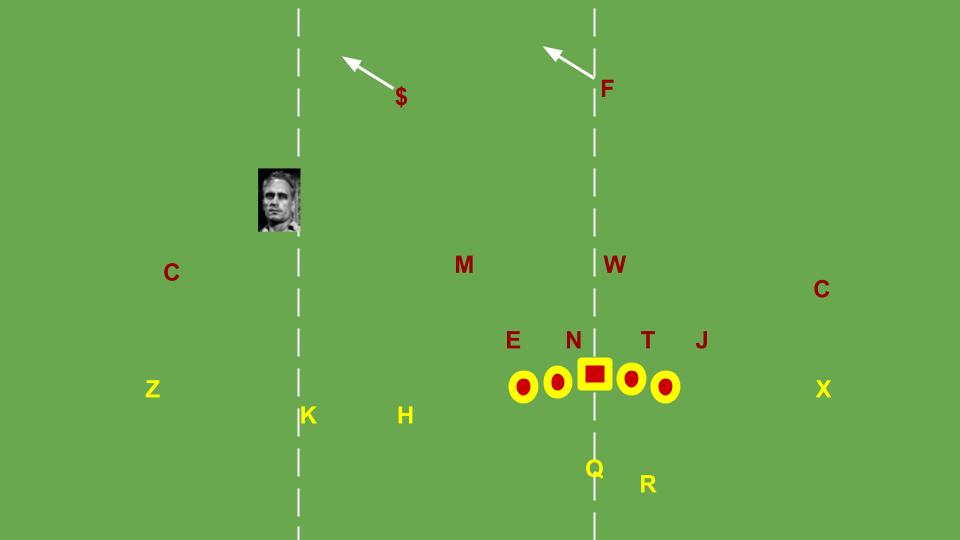 …the Sooners can roll the safeties that way. Alex Grinch has shown zero compunction this season about asking his corners to play the sidelines on islands. Again, Radley is just an outside bracket player on Kolar with inside help from Murray or a safety. Murray is going to be thinking screen on something like this since the big concern is going to be Iowa State throwing a bubble to the slot receiver and making Radley try to get off a block by Kolar in space.
The most dangerous stuff Iowa State could do would be to play the slot into the boundary like Texas did but then use the TE to try and run at Radley on the edge.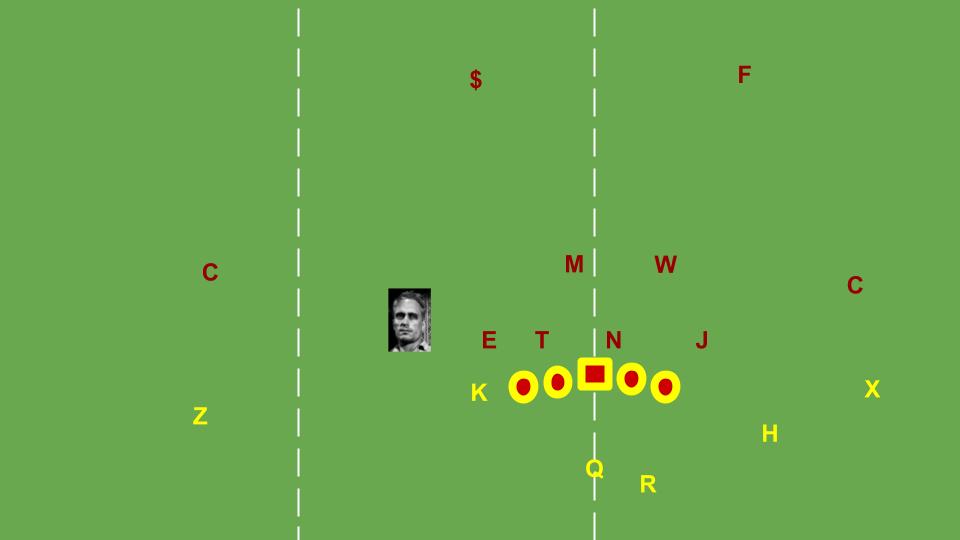 Again, somewhat obvious by Iowa State and thus vulnerable to Grinch calling targeted run blitzes, but still a not insignificant problem. But none of this is the big scare. The design of the defense is to give Radley coverage assignments not ask him to hold the point of attack.
Kolar is a hybrid who can attack linebackers who can't cover or DBs who can't play big against the run or accurate passes. Radley is a hybrid who mostly vacillates from giving the Sooners an extra corner or an extra safety on the field. So their paths don't necessarily intersect. Oklahoma's big fear has to be what Iowa State might do from multiple tight end/fullback sets. That's where they got into trouble against Kansas State.
This is not how this scheme by Oklahoma is designed to work, with the ball breaking past the contain player with a lead blocker still unchallenged and Murray having to get wide after first getting past an offensive tackle that he found in his lap at the snap.
The return of Jermaine Gresham
If you read my book, Flyover Football…
…there's a long chapter on the 2008 season and some of the breakthroughs for the spread that occurred that year. The big winner was Oklahoma, who introduced the league to lightning tempo while piling up 60-point outings. As I explain in greater detail in the book, one of the main reasons why Oklahoma's tempo was so deadly was TE Jermaine Gresham.
That dude could block pretty well but was devastating when running routes, either from an inline or flexed out alignment. What's more, he wasn't the only TE or FB that Oklahoma had on the roster, they also had Brody Eldridge (great blocker) and Matt Clapp (blocking fullback). So they could get into 11 personnel sets like I diagrammed in the section above for Iowa State and Kolar and then run you over if you weighted your package with pass stopping personnel. But they could also get into big sets as though to run you over but then find Gresham on hopelessly overpowered DBs.
Iowa State can do the same and they could cause an awful lot of problems with something like this: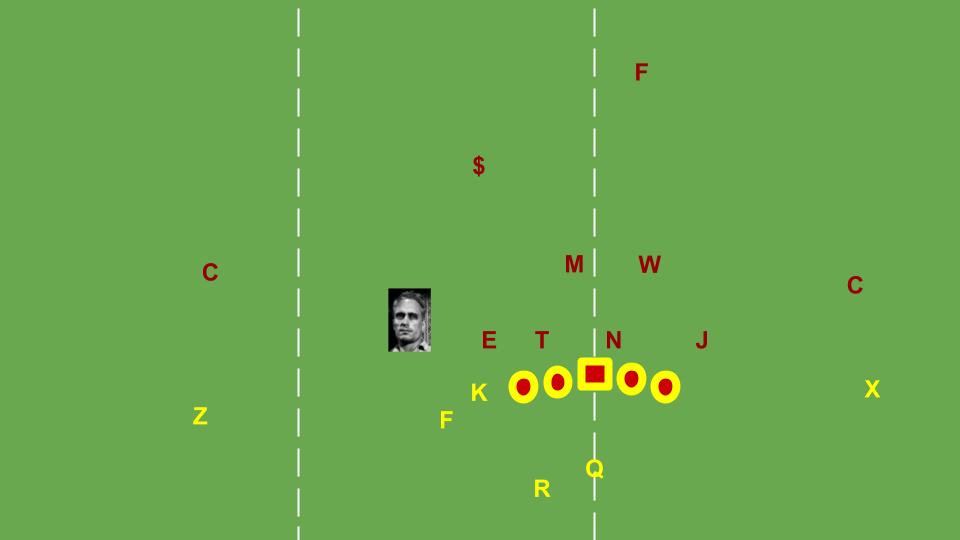 There's so much that the Cyclones could do from double TE formations to attack Oklahoma. Zone-reads with a TE driving Radley to the sideline while PFPurdy reads the DE, duo plays with a TE driving Radley off the ball while Breece Hall cuts back behind him and into open grass, or motions designed to force Radley onto Kolar in isolation without help.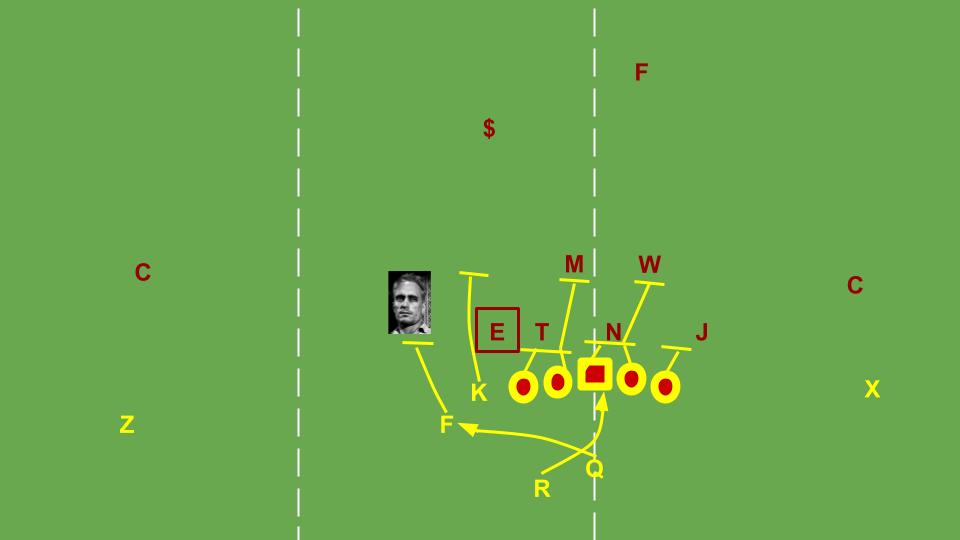 In effect, Radley would be unplayable. By playing with two TEs, Iowa State would be eliminating his role (matching slot receivers) from the OU defense and turn it into a frontline, point of attack spot.
In reality, it's the strong and free safety who take on linebacker-esque roles in Grinch's nickel defense, not the nickel. They're the ones that often have to close and fill interior gaps from safety depth. The most Radley ever has to do is force the edge and he never has to do so against an open side, at least not against 11 and 20 personnel formations.
Now as it happens, Oklahoma's strong safety Dellarin Turner-Yell is already questionable for this game, but sam linebacker Caleb Kelly might be a go. The Sooners also have Ryan Jones and David Ugwuegbu as players that have experimented at sam linebacker. They could slide Radley into the strong safety spot but that's probably not a great idea as he's often fairly useless trying to hawk down and play the run from depth.
If DTY isn't ready to go and the Cyclones edge Radley off the field with 12 personnel packages, that leaves a unit with an inexperienced sam linebacker and backup strong safety trying to handle the Iowa State play-action/RPO passing game in addition to withstanding the stress of the Cyclone option and power rushing schemes. We've seen glimpses of this package from OU against the Kansas schools and it hasn't been terribly impressive.
There are other challenges to handling Iowa State in 12 personnel. The Sooners like to contain opponents within a narrow box with their 46-style fronts, but that becomes more difficult when the opponent can expand the width of the front with big TEs and move around the angles with one of them lined up off the ball. The offense starts to get double teams again and also find more places to punch holes through so that OU's non-Murray linebackers have to plug leaks, find the ball, and finish plays. Murray hasn't been piling up tackles this season by carefully diagnosing schemes and playing like a Iowa MLB, he's been in attack mode most of the year.
Iowa State will hit them with schemes like this one, from what I like to call the "dread-wing" formation: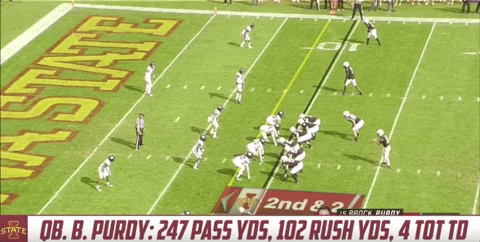 It's a 02 personnel scheme with no RB on the field but instead three WRs, two TEs, and then Purdy as the de-facto RB in a sort of single-wing design with maximal spread stress. Here's this counter scheme drawn up against the OU front, assuming DTY is healthy at SS and Caleb Kelly is able to play at sam LB.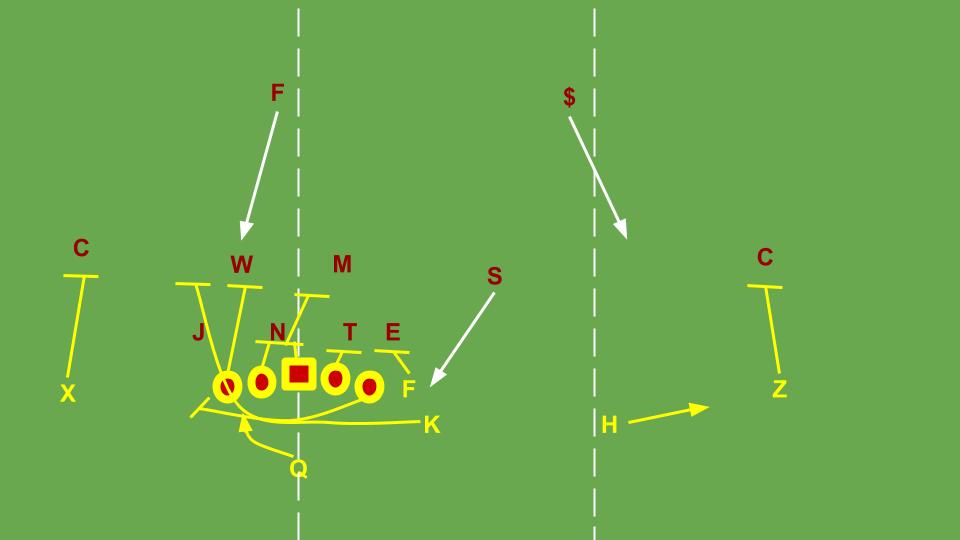 After removing sack yardage, PFPurdy is at 48 carries for 276 yards at 5.8 ypc with six TDs on the year. Coming off a bye week I definitely think we could see him get 15-20 carries in this game if Matt Campbell thinks he can punch holes through the OU defense by extending their front like this. The Cyclones have to win this game and will play accordingly.
The hybrid that the Sooners have been missing all year and could be missing in spectacular fashion in this game is a Roy Williams esque box fitter. A big safety who excels at playing the run from depth, shooting through the wash, and inserting into the box to turn what looks like well blocked run schemes into 1-3 yard gains that fail to move the chains.
That guy would make their aggressive fronts truly devastating as he cleaned up plays when the ball slipped through the attacking front and he'd make it all the easier to maximize Radley as a cover safety.
But Oklahoma doesn't have that guy on the roster this season. By utilizing big, hybrid TEs that are not the norm in the Big 12 paired with a dynamic QB it's possible that Iowa State's offense could be the story of the game as they precision strike the Sooner defense and highlight the missing ingredient.
The next few weeks in the Big 12 are going to be truly fascinating to watch.