Kyle Whittingham has always coached great defenses and his coaching tree extends to multiple programs across the country now.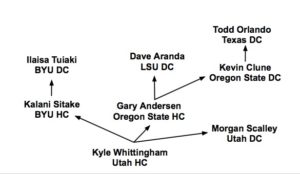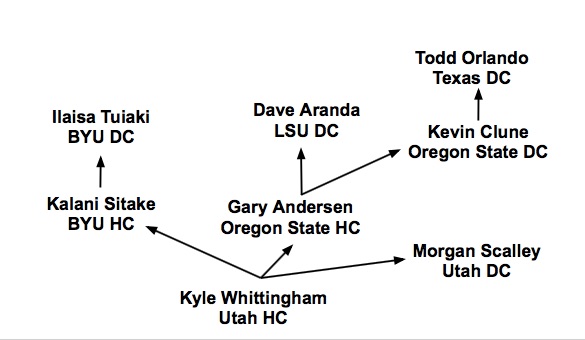 The offense has been slower to come along, but now they've hired an up and coming guy who made his name coaching high schoolers like Jake Browning and then leading Eastern Washington to a ridiculous season in 2016. He's an Air Raid guy, so it'll be fun to see how that jives with Whittingham's offensive approach. I wrote about this new offense and combination over at SB Nation.
I tend to think that these "defensive head coach + explosive offense" combinations are best. Or the offensive-minded coach who's intense and emphasizes a physical approach to offense, like Bryan Harsin, Urban Meyer, or Jim Harbaugh. Those are the types that seem most capable of getting the balance right and fielding both a great offense and a great defense. Whittingham is still searching out that balance and if he gets this right it should have a huge multiplier effect on their program.