Many TCU fans were disappointed to learn that Gary Patterson's big offseason shuffle on offense was to bring back Doug Meacham, move old OL coach Jarrett Anderson back, and then bring in Jerry Kill in an off field role.
None of that promises to result in particularly big changes to TCU's often overly conservative approach that managed to waste Jalen Reagor over the last two years. However, there's one sense in which this could be revolutionary not only for how TCU does things but how college football programs organize their staff.
Here's how teams used to work: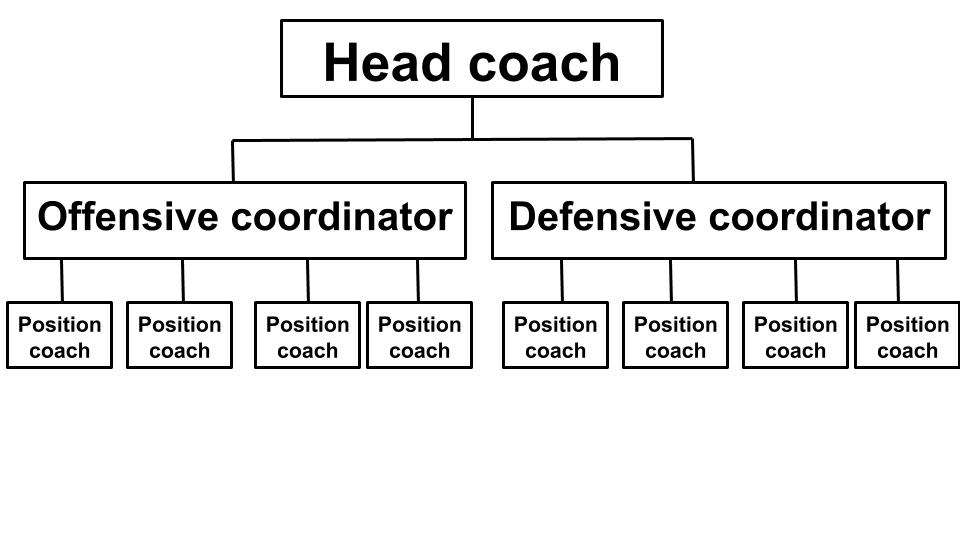 Pretty simple, the head coach oversaw everything, perhaps paying extra attention to positions or roles that he'd served during his climb up the ladder. In the last decade we saw the major expansion of off field roles, with coaches hiring recruiting staff to help with the grind and organization of 24/7, 365 day recruiting and then also adding quality control coaches to help with scouting their own teams as well as opponents.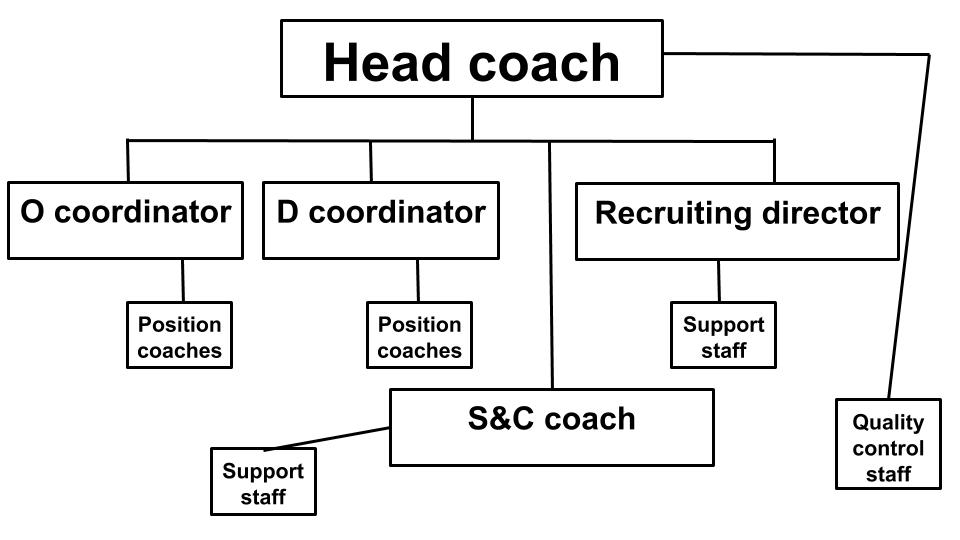 Things are starting to get more complicated, as you can see on the org chart. The head coach needs to hire and oversee the work of a large amount of staffers, making it harder and harder for many head coaches to do it all well, particularly if they were guys that were accustomed to being heavily involved in something like developing the QBs.
The quality control staff for lots of teams were essentially like extra position coaches that sit in and chime in on those meetings, which is potentially more or less valuable depending on a head coach or coordinator's ability to handle a collaborative project with a lot of voices. They technically aren't on field coaches and aren't supposed to be aiding in the coaching of players, although obviously they probably do at places across the country.
Now here's what TCU seems to be doing with Jerry Kill: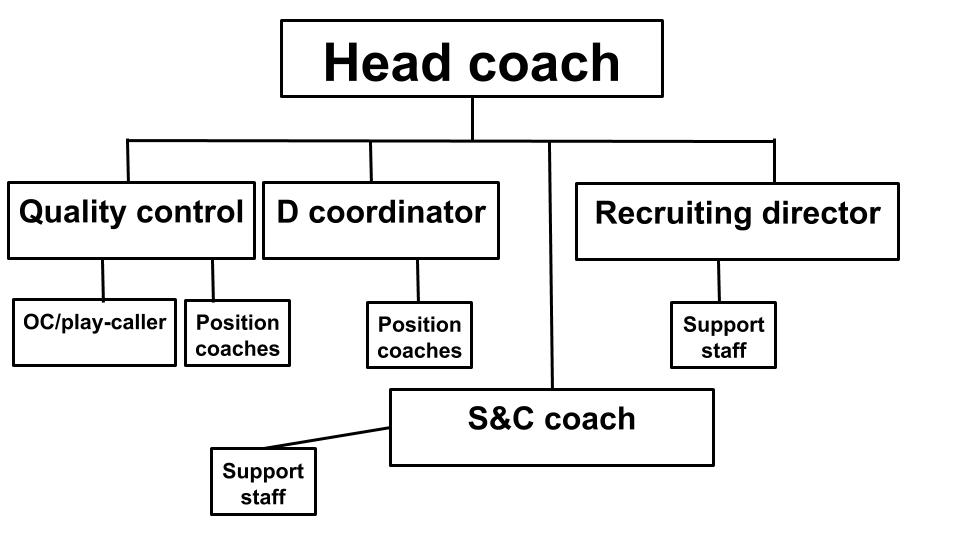 By making Kill the "head coach of the offense" and having him in an off-field role but overseeing the offensive staff, TCU is streamlining their organization in a way that could be groundbreaking in college football.
Managing the regular recruiting of new players, management of old players, and then gameplanning/scouting/teaching etc is getting to be a big job for today's coaches. Overseeing that while managing the rest of these increasingly massive organizations is getting to be an impossible job for head coaches.
Smart management would feature top coaches that coach the staff so that dealing with players and day to day concerns can be handled by the position coaches and other figures lower down the chart. If TCU has Jerry Kill freed up to coach the offensive staff, that could be massive not only for freeing up Gary Patterson to offer more oversight elsewhere but also for other programs that see details slip through the cracks all the time because of the scope of the job.
Go read up on big programs that are struggling and you'll find a reoccurring theme in which the head coach tries to take over more and more of the day to day operations of the program or takes on coordination or recruiting to pick up the slack for failing staff. Quality control staffers are often just extra voices in the room and additional people to oversee.
The better solution is taking advantage of a program's ability to hire off-field staff to take on more leadership and responsibility for managing the bureaucracy so that the only people who can directly coach and communicate with players can focus on doing so rather than having a dozen other tasks on their hands.
Take a look at a pair of programs that routinely maintain a fair amount of momentum and strength in Oklahoma and Wisconsin. The Sooners have a head coach in Lincoln Riley who's one of their top recruiters AND the guy responsible for game planning and play-calling. How does he do it all? I actually don't know, but I imagine a peak at the inner workings of the Oklahoma football program reveal an administration and org chart that results in effective delegation.
Wisconsin's success is more obvious. Barry Alvarez became athletic director after first serving as the head coach who oversaw Wisconsin's emergence as a power in the Big 10. He even served as the interim HC during a bowl game in between coaching hires when Gary Andersen left. Alvarez still plays a large role in running the show at Wisconsin, which lessens the load for the head coach.
College football programs are becoming massive organizations with tons of employees and dozens of resources and responsibilities to manage. It's going to be very difficult for individual leaders to manage it all unless the org charts and staffing structures evolve to distribute the load. Having off field staff who have actual authority over on field staff is an obvious way to allow older coaches with great know how but less energy and connection to modern players to instead focus on coaching up staff.
This may or may not do a whole lot for TCU but it could have a major impact on the game of college football and how silly season and hirings look down the line.
********
This could be Gary Patterson's biggest contribution to the game since his streamlined, well delegated 4-2-5 defense that necessitated offensive innovation at the turn of the decade.