Once Deshaun Watson dethroned Alabama in 2016, I began to develop my theory that spread passing wins championships these days at the college level. I then began to look around at the 2017 rosters for teams that could mimic Clemson's method and take down Alabama, settling on the Sam Darnold USC Trojans who were returning Sam Darnold and a few receivers.
That projection fell totally flat, largely because the Trojans had to replace a pair of offensive tackles from 2016 and they didn't have the horses to protect Darnold. Then I temporarily abandoned that method of projecting out champions based on spread passing proficiency as Alabama won in a field without a challenger that met that criteria. In 2018 Clemson got back on track with Trevor Lawrence and won the title, in 2019 LSU joined the party, and now I think the Flyover Football revolution is far enough along to use this metric.
Every year my old colleague Bud Elliott, formerly of SB Nation and now of "the Banner Society," posts his blue chip ratio numbers to indicate "who can win a national championship." The metric that he's retrofitted to the BCS/modern recruiting era is that you need a blue chip ratio of 50% to win a championship, meaning a roster that is at least 50% comprised of recruits that were rated as 4-star or better by the 247 composite scores.
Well now I'm going to present a similarly unscientific but hopefully impressive sounding and at least temporarily true metric. We'll call it Space Force projection.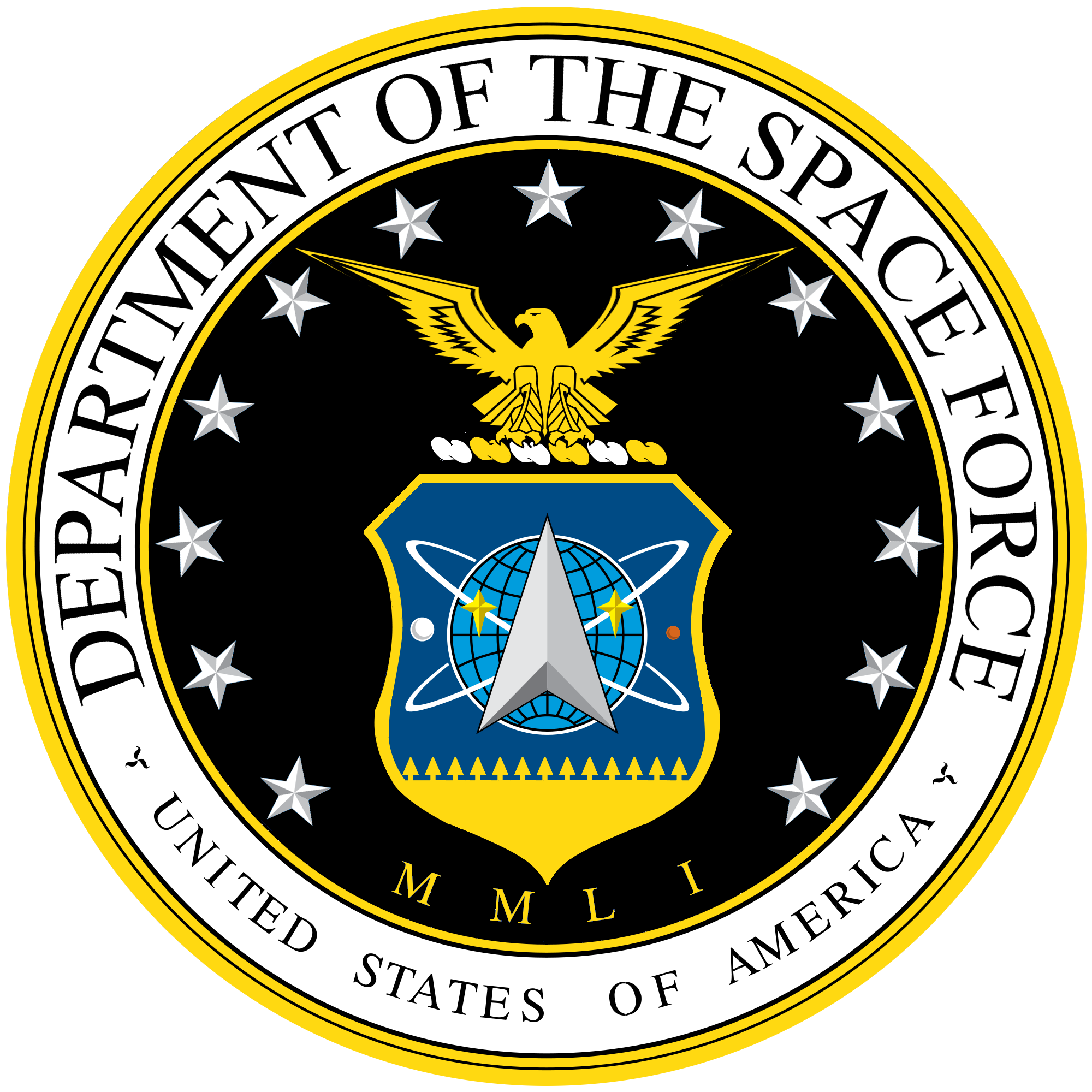 To win a national championship in the modern era you need to be able to outgun opponents in the playoffs with your passing game and to do that you need:
-A star QB that can lead a pro-spread passing game.
-An All-Conference caliber left tackle to help anchor a solid, pass protecting OL or an otherwise difficult to rush OL.
-Two WRs that are too good to leave in single coverage in space.
Both LSU and Clemson met this metric this season with Trevor Lawrence throwing to Tee Higgins and Justyn Ross behind 5-star Jackson Carman's protection on the left (and a ultra-experienced OL in general). LSU had Joe Burrow throwing to J'Marr Chase and Justin Jefferson, they didn't have an All-SEC LT but they had an All-SEC interior OL.
Neither Ohio State nor Oklahoma had this in 2019. In particular both teams lacked the pro-spread passing approach and mastery at QB. Alabama was actually in solid shape here until Tua Tagovailoa was broken. I'm not sure if they'll get there in 2020 either, but here's a list of teams that I think might be able to hit the check list.
And this is not a list of teams by order of likelihood to make the playoffs, it's a consideration of which teams have the Space Force projection that you need to win the playoffs.
Marking the checklist in ink
The Clemson Tigers
Sophomores Trevor Lawrence, Justyn Ross, and LT Jackson Carman return giving the Tigers future early round NFL talent at three out of four crucial spots. Obviously they should be able to fill out the WR rotation, that's basically Dabo's specialty, and Tee Higgins could also return. The only trick is that all four starters to the right of Carman are graduating seniors. Still, it's not a great bet that Dabo's program won't be able to retool there. They have a bunch of redshirted 3/4 stars waiting in the wings.
The Oklahoma Sooners
The Sooners arguably have more in place here than any other team. They're losing CeeDee Lamb but return Charleston Rambo, the trio of 5-star freshmen wideouts, and TE Austin Stogner. You could say that their OL is returning six starters from a year ago. Then at QB they have Spencer Rattler. People have been telling me to cool it on him and not to assume he'll be great but I trust my evals when I watch fuller HS games and everything I've heard from Norman confirms that he's the real deal and a special talent.
The Ohio State Buckeyes
They may or may not have as much overall talent in 2020 as they did in 2019 but they will have a more experienced QB that will be the focal point of the offense playing behind senior LT Thayer Munford and two other returning starters while throwing to Chris Olave and Garrett Wilson. I like Ohio State's chances of being better at the most important thing, spread passing, than they were in 2019. They ran the ball very well in 2019….good for them, they could win in 2020 if Fields makes a leap and can get the ball to Olave and Wilson down the field.
The Florida Gators
Yes…the Gators. Four OL starters back, including LT Stone Forsythe, to help Kyle Trask stay upright and find future 1st round TE Kyle Pitts and whoever emerges as the best outside receiver. Trask is the real deal, he's good in the pocket and throws a nice ball and the Gators have a chance to make a real leap building around his ability and Pitts. Also, Dan Mullen has shown a knack for utilizing 11 personnel to create bizarre formations that hunt matchups for his best players and create busts on defense. I truly think people are sleeping on the Gators.
Reasonably confident
The LSU Tigers
This took a hit when it was announced that Joe Brady was Carolina-bound, but I think they'll maintain the same approach and will likely have institutionalized as much of the knowledge of his system as possible. Think to when Mike Gundy only had Dana Holgorsen for one season but maintained his system to the present day.
I've seen a little of Myles Brennan and I believe he might be up for this as a RS junior, if not they could be a major destination for a grad transfer. Justin Jefferson will presumably head to the NFL but J'Marr Chase is back and so is Terrace Marshall and a few backups that I'm very confident will prove to be quality. Both tackles Saahdiq Charles and Austin Deculus will return and the OL coaching was very solid for the Tigers this year. Don't rule them out.
The Texas Longhorns
Sam Ehlinger and left tackle Sam Cosmi have already announced they're back to make things at Texas next season. Cosmi could have been drafted if not for a midseason injury that diminished his play, knocking him out of the draft range that he can likely command with a healthy fourth season. I'm not going to go on about Ehlinger here but I will note this…
…the Longhorns also return RG Junior Angilau and RT Derek Kerstetter. They'll be able to protect Ehlinger and he's a championship caliber QB, it's just a matter of finding him some targets. Brennan Eagles and Jake Smith both flashed a lot as a RS freshman and true freshman respectively this season, then the Longhorns also have Jordan Whittington, Marcus Washington, and perhaps even the transfer portal to find more weapons. They could be higher on this list, there's a lot in place, but Tom Herman revealed a knack in 2019 for handcuffing his QB and refusing to play games in space.
Borderline…
The USC Trojans
The Trojans are quietly returning a ton of players from 2019 amidst the turmoil in their administration and the confusion day to day over who's coaching this team and who's running the program. Good chance they won't be able to put it all together because everything sounds like such a mess out there. Also, LT Austin Jackson is gone and RT was manned by Tennessee transfer Drew Richmond who graduates.
But for all that, they still have Kedon Slovis, JT Daniels, and Matt Fink (for now) throwing to Amon-Ra St. Brown and maybe Tyler Vaughns under the guidance of Graham Harrell.
The Alabama Crimson Tide
Jaylen Waddle and Devonta Smith are back, meaning that despite losing Jerry Jeudy and Henry Ruggs the Tide are still going to be absolutely loaded at WR. Amazingly, LT Alex Leatherwood will be back along with a bunch of returning starters and the ultra-promising Evan Neal.
The problem is in the direction of the offense. Nick Saban is still in charge and I don't think he prioritizes the spread passing game, even when he had Tua he still tried to best Clemson by hammering them with the run game. With either Mac Jones or true freshman Bryce Young at the helm and Najee Harris back for his senior season, I tend to think Saban will emphasize the run more next season and squander their chances at developing the sort of pass game that could win a title.
Missing the cut
The Auburn Tigers
The Tigers do have Bo Nix and top WR Seth Williams back. The OL is completely gutted by graduation although they have several up and comers with some talent. The interesting thing here is that Chad Morris will be coordinating the offense for Gus Malzahn, increasing the likelihood that they emphasize the passing game more. All that said, it's Auburn.
The Georgia Bulldogs
They need a QB, maybe they'll get Jamie Newman, and presumptive starting LT Cade Mays is transferring. Young RT Jamaree Salyer who played in the bowl game against Baylor was pretty impressive though (no shocker, former 5-star) as was freshman WR George Pickens (another former 5-star). Georgia has a chance to sneak into these ranks with a good offseason, particularly in regards to finding a transfer QB or else Stetson Bennett becoming a thing.
The Notre Dame Fighting Irish
I'm not a believer in my cousin Ian Book. The Irish have LT Liam Eichenberg back along with some other OL but they lose WR Chase Claypool and TE Cole Kmet. There's a chance they make a leap but you'd have expected them to show much better in 2019 if Book and friends had it in them. Instead he's looked more like a QB that can inflict damage when throwing off a good run game than a dude that can beat you dropping back in the pocket. Perhaps if they evolve their approach with Tommy Rees as OC and emphasize the pass more we'll see some fruit from Book's multiple years of experience.
The Michigan Wolverines
Dylan McCaffrey probably takes over for Shea Patterson, which Michigan fans have long awaited, but he hasn't necessarily seemed that promising when he's been in spot duty. Nico Collins and Ronnie Bell give the Wolverines a legit pair of WRs but OL is a little iffy with several starters moving on. Harbaugh has yet to field an NFL passer or NFL OTs (for more than a few games before a tragic injury cut one down) in Ann Arbor.
Everyone else…
There are some other teams that could sneak in here. I've got my eye on Oregon if they successfully hire Joe Moorhead, for instance. Mario Cristobal showed me something when they whipped Utah, I think he's adapting and figuring things out and I also think Justin Herbert wasn't as good as everyone thought making the Ducks' run game emphasis a little more understandable.
Iowa State is lurking as a team that could be pretty good although I don't think they'll field a good enough OL and they may not find two truly dangerous skill players. I like Oklahoma State as a B12 challenger but not for the National Title, not with sophomore Spencer Sanders.
Texas A&M and Penn State return their QBs but they don't really put as big of an emphasis on spread passing to win with head coaches that think running is the key, even though either's best season occurred when they had QBs chucking the ball around.
********
In my book I note that Texas almost established the QB, protection-oriented OL, and two winning targets formula for winning a national championship way back in 2009 but things went awry…