No matter what else has happened over the last decade, a constant themehas been Texas and Oklahoma's superiority in the recruiting rankings, in that order. The Longhorns are the most resource-rich program in the B12 by a decent margin (although the Sooners are obviously competitive) and are located in one of the hottest towns in the country and closer than anyone else to the two main metroplexes of the entire league in Houston and Dallas. Both of those towns are also loaded with passionate Texas alumni and fans. The Longhorn's positioning in the college football world is a total slam dunk.
Yet Oklahoma has crushed Texas this decade, going 8-3 in head to head matchups while winning 6.5 Big 12 championships to zero for the Longhorns. The main reason? Space superiority.
Texas remarkably determined after losing to Alabama in 2009 that the best way to leverage their superior resources over the rest of the league was to work a "defense + power run game" formula. Meanwhile Oklahoma kept chugging along with Landry Jones throwing for 4k yards a year and when that started to stall brought in Lincoln Riley to rejuvenate the Air Raid.
Here's the score in terms of NFL prospects produced at our key positions of OT, WR, edge-rusher, and CB from the 2011 draft through the 2019 draft:

Other than in the secondary, Texas has been wiped out this decade by the Sooners in terms of prioritizing, finding, and developing space force cadets. The Sooners also notably had their starting QB drafted no. 1 overall in back to back seasons. Meanwhile Texas had three 1k-yard receiving seasons and two 3k-yard passing seasons for the entire decade. Both passing seasons were from Sam Ehlinger while two of those WR seasons came along with Ehlinger from Devin Duvernay in 2019 and Lil'Jordan Humphrey in 2018.
Oklahoma has unquestionably come out ahead this decade because they utilized their superior resources relative to the rest of the league to build teams that could throw the ball and win 1-on-1 matchups in space. Texas tried to be the bully and got dropped.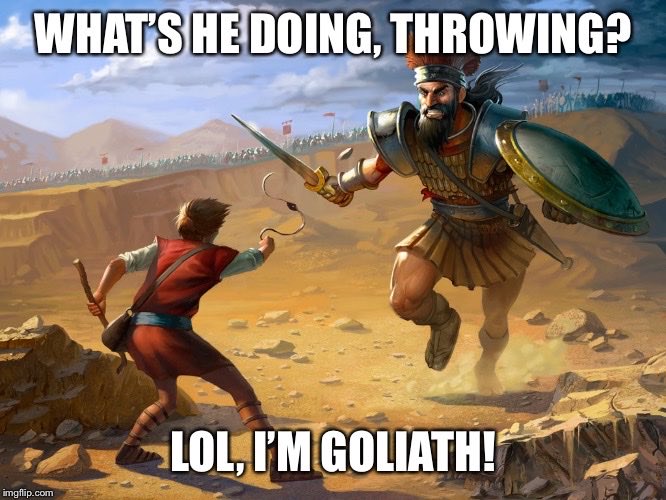 Here's how these two teams did with their 2020 classes, which as is typical are no. 1 and no. 2 in the Big 12.
The Texas Longhorns
Offense
Texas has thrown the ball much more and better since hiring Tom Herman and probably moved further down that path in the offseason by hiring Mike Yurcich to be the offensive coordinator. Yurcich has always emphasized vertical passing attacks, most notably at Oklahoma State with Mike Gundy, and in particular hitting the outside receivers down the field.
Tackle
Andrej Karic: 6-5, 272. 4**** from Southlake Carroll HS (DFW)
Karic looks the part of a potential star tackle down the line with his athleticism and ability to grow and add good strength but the reach isn't fantastic. He may be a RT or interior OL down the road if his lack of wingspan can't be made up for with technique and quickness. Even with the lack of reach though he's a potential plus at any other position but LT.
Jaylen Garth: 6-5, 285. 4**** from Port Neches-Groves (GTX)
Garth played mostly RT at PNG and also missed much of his senior year with an injury, but before that he flashed a lot of potential. His reach is very good, better than Karic's, and he had some film holding his own on the edge against high level P5 prospects. He's probably got a slightly longer development curve since he'll be working back from injury while continuing to add technique and size but as a raw prospect he's got a lot of the hard to find traits for a LT.
Summary
Texas loaded up on the OL in this class but most of them are interior prospects and the ceiling will hinge on whether Karic and Garth can max out under Herb Hand's development. They're both good athletes so Texas did well in that regard, but they didn't land players that put them as far ahead of everyone as you'd think. They do have a group that looks to have the highest upside in run blocking, but we've seen how much use that's been.
Receiver
Dajon Harrison: 5-10, 170. 3*** from Hutto HS (CTX)
Harrison has tested with a 34″ vertical and 11.14 100m time. He's really quick and already has some nice experience running some vertical routes in the slot of the sort Texas has run and will likely emphasize more in order to hold quarters safeties and free up the outside receivers.
Kelvontay Dixon: 6-0, 180. 4**** from Carthage HS (ETX)
Dixon is the younger brother of RB Keaontay Ingram and was the new star of the Carthage machine. Dixon's specialty was quick footwork to create a vertical lane and then pretty elite acceleration to pull away from defenders. He could be a weapon in the slot like Harrison or he might be able to play outside as well as his frame fills out.
Troy Omeire: 6-4, 206. 4**** from Fort Bend Austin HS (HOU)
Omeire tested at 4.69 in the 40, 4.37 in the shuttle, and 32.5″ in the vertical at 217 pounds. He has quickness to get to his spots and then some power and breakaway speed because of his size and long legs. Overall a good prospect outside that will be trouble when they get him into 1-on-1s, he'll need to develop very favorably to be a All-B12 performer.
Summary
Texas got three guys that can be effective running vertically down the field that should fit well in the new system. Again, the difference between this haul and your typical B12 haul isn't as substantial as you'd expect given the resources at work. They missed some of their big targets and then couldn't pry Quentin Johnston or Savion Williams from TCU late. However, there's a lot of quality of depth to this group. They aren't behind, they just aren't really ahead.
Defense
For the last few years Texas has been recruiting versatile LBs that can slide into multiple spots to pair with a 3-down DL approach in which all three DL were big and long. Consequently, they haven't necessarily been stocking up on pure edge-rushers to play DE and now are suddenly moving to a 4-down defense and need to find some depth at weakside end.
Edge rushers
Prince Dorbah: 6-3, 210. 4**** from Highland Park HS (DFW)
Dorbah is a pure edge-rushing prospect who's a natural bending around the edge and finishing plays in the backfield. He's still on the smaller side and will need to devote some real time in the weight room before he's ready to be an every down player in a true WDE role. At Highland Park he played as a 4i-technique in a 3-down defense like the one Texas is moving on from and he did well thanks to his sheer athleticism. He won three state titles at Highland Park and had 20 sacks as a junior.
Summary
Texas landed a couple of big time DL in Vernon Broughton and Alfred Collins that could play strongside end or be difference makers as interior DL in the pass-rush. On the edge they'll have more work to do with their 2021 class, particularly if 2020 starter Joe Ossai has a good year and leaves for the NFL. Dorbah is a great addition.
Cornerbacks
Kitan Crawford: 5-11, 200. 4**** from John Tyler HS (ETX)
This cat just ran a 10.56 100m and is one of the best raw athletes at the cornerback position taken in the Big 12 this year. To be as fast as he is while already 5-11/200 is pretty special, this is the kind of guy that has allowed Texas to continue to churn out NFL CBs this last decade. He'll need to learn a lot at this position to maximize on this athleticism, he has the hips, strength, and recovery speed but it'll need to be developed.
Summary
Just one guy, once again not a ton of depth at a key position where it best pays to have difference-making athletes who can win 1-on-1s. Like Dorbah though, Crawford is as good a raw prospect as anyone signed in 2020.
Could the Texas Longhorns win a B12 title with these guys?
Yes, there's a comparable amount of talent here to some of the other better classes in the Big 12 and it's perhaps more likely to be buttressed by similar hauls in 2019 (better in this regard) and 2021. However, this group didn't give Texas the depth of advantage at these positions that would really set them apart in the Big 12.
The Oklahoma Sooners
Offense
Tackle
Anton Harrison: 6-5, 310. 4**** from Archbishop Carroll HS (D.C.)
Oklahoma tends to bring in a guy like this in every class, a nimble giant that totally manhandles defenders if he gets his hands on them and is often quick enough to do so. Harrison will surely get to start at tackle and then move inside as needed.
Noah Nelson: 6-8, 295. 3*** from Williams Field HS (AZ)
Nelson is really quick, flexible, and powerful for such a tall dude and he has a lot of room on his frame to fill out more and add more strength and power. Obviously tackle is his future at 6-8 and I think it's a pretty bright one. He's just very thick and powerful down low already with a lot of growth potential.
Andrew Raym: 6-5, 285. 4**** from Broken Arrow HS (OK)
Raym is a guard at the college level. He's big and has a lot of punch at the point of attack but he's not fluid and athletic enough to make it at tackle, especially not when competing against the other guys on this roster. I also wonder if center is a possible projection.
Nate Anderson: 6-5, 262. 4**** from Reedy HS (DFW)
Anderson is a really good athlete who ran a 5.01 40, 4.2 shuttle, and had a 26.8″ vertical at 262 pounds. Reach is the only limiting factor on his future, if it's not great then despite his nice use of hands and very quick feet he might end up at guard instead. His cousin Jack Anderson has been a multi-year star guard for Texas Tech so that might be the projection. At any rate he's a plus athlete.
Aaryn Parks: 6-4, 320. 4**** from National Christian Academy (MD)
Parks was bullying a lot of small guys on film that flew off him when he threw jabs and shoves like he was Captain America. He has some quickness and reach and a fair amount of power as well, but he'll probably translate inside to guard at Oklahoma. The Sooners, with their heavy use of two point stances, basically play four tackles all the time. With Creed Humphrey you could argue it's four. Another team's RT is a guard for them.
Summary
A couple of guys that could be draft at tackle and then several more that will pretty far on the athletic side of the spectrum if they play guard. That's how they do it at Oklahoma.
Receiver
For the most part the Sooners didn't add a ton here except via the transfer portal to get more depth after the NFL draft and some transfers of their own burned their depth chart. Last year the Sooners signed a trio of big time prospects and they've also stockpiled TEs and FBs so the need for numbers here isn't as high as it initially appears.
Marvin Mims: 6-0, 173. 4**** from Lone Star HS (DFW)
Mims tested at 4.67 in the 40, 4.5 in the shuttle, and 37.2″ in the vertical. That last number is the real tell, I think the previous two numbers could probably improve dramatically given the obvious underlying explosiveness. He's ultra-smooth on film and has great hands, he just glides around and snatches the ball before effortlessly erasing angles and pulling away from defenders. I think his upside might be at their flanker/hybrid slot position that Shephard and Rambo played, taking the top off of defenses.
Brian Darby: 6-0, 192. 3*** from A&M Consolidated HS (ETX)
Darby tested at 4.74 in the 40, 4.26 in the shuttle, and 30.7″ in the vertical which is fluid and quick but not necessarily that explosive. I think he's an outside guy that would be best running some of the routes that Lamb ran, outs and hunt routes over the middle. He projects as a chain moving possession guy.
Summary
Both of these guys look pretty promising, particularly Mims who could prove to be an All-B12 kind of player. This group isn't nearly as terrifying as the last group though, perhaps because of the challenges of recruiting behind that crew.
Defense
In year one in the Big 12 the Sooners played a 3-3-5 nickel that essentially replaced one of the OLBs in a 3-4 with MLB Kenneth Murray while turning the edge OLB position into a highly versatile DB with Brendan Radley-Hiles. So they use a jack or leo LB on the boundary who gets into the pass-rush a lot, but they used a lot of movement to create some opportunities for the MLB and three DL as well. Outside they asked their nickel to be a corner/safety hybrid and played both cornerbacks a lot in press-man. In other words, there's a great need for true athletes across the defense in this scheme.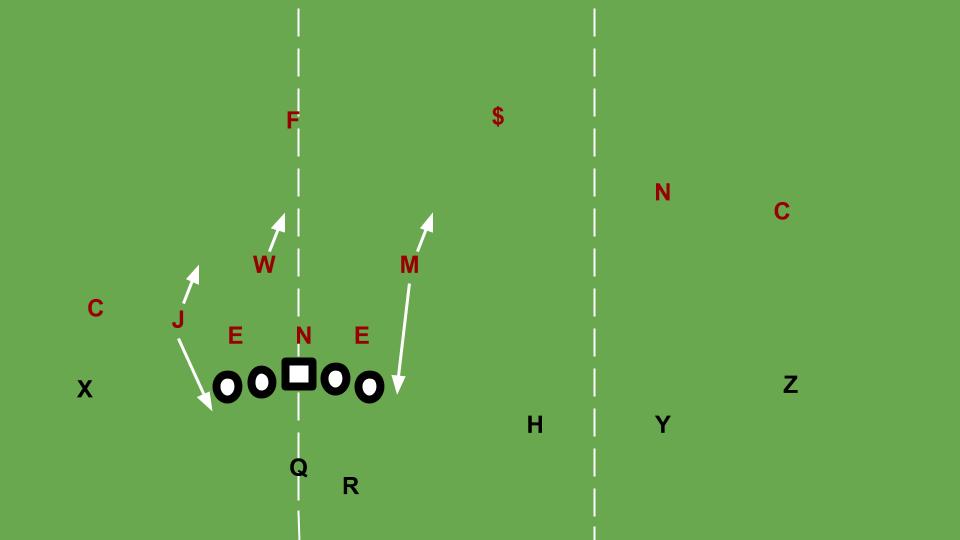 Edge rushers
Reggie Grimes: 6-4, 242. 4**** from Ravenwood HS (TN)
Grimes tested at 4.58 in the 40, 4.28 in the shuttle, and 32″ in the vertical at this weight, which are great numbers for a guy with this kind of length and size. He also had 11 sacks as a senior so it's not like he's clueless about how to translate the gifting into football production. He's athletic and comfortable enough to make drops in space like a jack linebacker and his favorite move as a pass-rusher is "speed to power," where you work the edge to get the tackle crossed up in his footwork or without a great base, and then you turn hard into him and shove through him to the QB. It used to be a Brian Orakpo and Sergio Kindle specialty at Texas.
This guy is still kind of lean though and I wonder if he'll end up at 6-4, 270 or so, which opens up the possibility of playing as a field end or even boundary end in this scheme.
Noah Arinze: 6-6, 240. 3*** from Webster Groves HS (STL)
Arinze tested with a 4.83 40, 4.53 shuttle, and 34.9″ vertical at 6-5 1/2 and 233 pounds before his senior year. Like with Mims, the vertical and the film suggest more natural explosiveness and growth potential than the 40 and shuttle times indicate. Credit to Oklahoma who regularly seem to see through those tests to land great natural athletes who perhaps just haven't learned how to test well in those drills or haven't grown into what they'll be as 22-year olds.
The reason you look at the vertical is because it can't really be trained for, it's just a test of your pure, genetic distribution of fast twitch muscle fiber. Arinze's number there is pretty darn good and on film he changes direction, bends around the edge, and moves in space with more fluidity than the higher ranked Grimes despite being taller! Now like Grimes, he might end up growing into a hand-down DE and perhaps playing Ronnie Perkins' position. Whatever his future holds, he's going to be a lot to handle in the pass-rush.
Summary
I really like both of these guys and the fact that they could both end up as 3-4 DEs with smaller, pass-rushing LBs playing behind them is a future worth considering. The Sooners also signed a guy named Brendyn Walker who's like 6-4 and 230 that played as an ILB last year in an OKC HS, you figure that guy will end up at jack or mike and get a lot of opportunities to blitz. Every man up front is basically a pass-rusher for Alex Grinch and the will and safeties are your tacklers that do a lot of the cleanup.
Cornerbacks
Bryson Washington: 6-2, 196. 4**** from C.E. King HS (HOU)
I wasn't sure whether or not to include Washington since his fit seems pretty vague but I know he's a highly talked up kid that could conceivably end up at nickel so I'm throwing him in.
His most likely fit is at safety though. Washington's film has a lot of clips of him playing over the top, sometimes in the middle over the box, and taking longer than he'll be able to in college to diagnose the play before relying on elite acceleration to allow him to close on the ball and make a tackle. I think he's an upside athlete that could give Oklahoma a really effective eraser at safety down the line if they can teach him to read keys quickly and get going sooner.
Joshua Eaton: 6-2, 175. 4**** from Aldine MacArthur HS (HOU)
Eaton moves pretty well and has elite length for cornerback and will play physical on blocks. I'm not sure how he'll do in press-man, namely whether he has the speed to turn and keep up with guys down the field. It'll be a matter of how well he masters technique and using his length to disrupt routes. He's a really solid prospect, four-stars seems a little high given the fit and challenges of playing press-man at 6-2.
Kendall Dennis: 6-0, 174. 4**** from Lakeland HS (CFL)
Dennis has run a 11.15 100m, which is very good but not eye-popping for a cornerback. He has some nice hands and ball skills, he makes a ton of picks on his HS film by being able to stick reasonably well in man coverage and then having the coordination to snag all the errant passes that were thrown his way. That's basically what made Zack Sanchez pretty effective for OU in years past.
DJ Graham: 6-1, 178. 3*** from Keller Central HS (DFW)
It's not clear if Graham belongs here or at WR. He tested at 4.75 in the 40, 4.26 in the shuttle, and 33.3″ in the vertical. He played some QB where this quickness made him pretty dominant in the run game and then locked down some guys at CB, including against the dreaded 2019 Southlake Carroll passing game. He's at his best in press coverage using his quickness and length to bother guys and avoid getting into pure speed contests.
Summary
Cornerback has tended to be one of the weaker spots for Oklahoma in terms of their "Space force." The emphasis on length in this class is curious to me, I'm sure it helps with press coverage but other teams I've seen that played great press-man seemed to put more emphasis on quickness. For instance, two of the best press-quarters defenses we saw the last decade were the 2012 Michigan State Spartans and the 2015 Ohio State Buckeyes.
Sparty had Darqueze Dennard (5-11, 200. 4.51 40, 36″ vertical) and Trae Waynes (6-0, 186. 4.31 40, 38″ vertical). The Buckeyes had Gareon Conley (6-0, 195. 4.4 40, 37″ vertical) and Eli Apple (6-1, 203. 4.4 40, vertical unknown). These guys weren't particularly tall, although they weren't tiny, they were just blazing fast. OU has a guy like that now with Tre Brown, but these guys don't seem to fit that bill.
Could the Oklahoma Sooners win a B12 title with these guys?
Of course, we've only seen it every year for the past few years. Their ability to maintain a consistent pipeline of long, athletic OL and future NFL WRs in the program has been a main driver of their dominance for the last two decades while the newer success in fielding ultra-athletic defensive fronts has to be alarming for rivals. Cornerback still looks iffy to me but that's more of an issue for the playoffs and not winning in the Big 12.
Overall, Oklahoma's space force enlistment certainly seems to be better than that of the higher ranked Longhorns with a few exceptions here and there.
********
In my book I detail Oklahoma's legendary 2008 offense and how it was powered by freak TE Jermaine Freshman and a dominant OL. In later chapters you can read about Lincoln Riley's arrival and the dominant smashmouth spread systems he developed from the Air Raid playbook.
On the Texas side of things I explain the Longhorns' evolution into mixing spread-option into their West Coast offense with Vince Young before leaning harder into the spread and West Coast dimensions with Colt McCoy.