The terminal stages of the Charlie Weis era at Kansas were marked by the 2013 recruiting class, which featured 35 signed players of which 20 were JUCOs. The brazen over signing was made possible by the fact that he was just taking flyers on kids all over the place with the understanding that many of them would never arrive to campus or otherwise flush out.
Someday we may look rather coldly upon coaches that decide to flood their campuses with bad characters in an effort to save their jobs. David Beaty is now in this boat as well with a 2018 class that includes 11 JUCOs in a class of 19 players.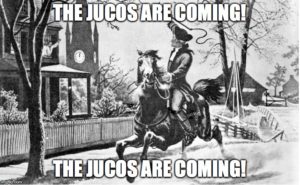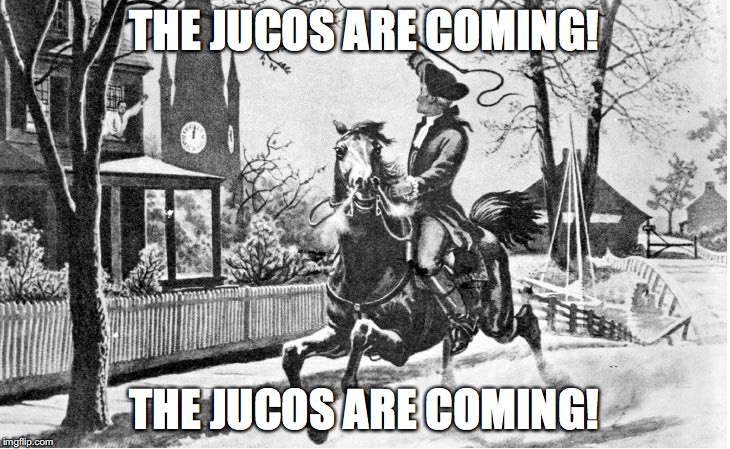 These guys might all be excellent additions to both the team and campus life, I have no reason to believe otherwise, but the major JUCO infusion is always suspicious. JUCO players are always in a JUCO for a reason. Either they were overlooked out of high school, they didn't have the grades to get in, and/or they are character risks that need to prove they can live a stable college life for a year or two before anyone will take a risk on them.
That famous Weis recruiting class was followed by a 3-9 season and Weis was fired four games into the 2014 season when it was readily apparent that nothing was going to be fixed. We're now heading into the fourth season of the David Beaty era, which sympathetically began with him desperately seeking to use Texas recruiting connections to rebuild the roster from Weis' JUCO invasion. It has led to this less sympathetic point in time in which he has gone 3-33 in three seasons with a single Big 12 victory…
That game was unquestionably a bigger moment for Texas than Kansas, the former of whom is completely overhauling their athletic department behind AD Chris Del Conte and HC Tom Herman.
Of course there's always the chance this infusion of JUCOs actually works and allows the Jayhawks to field a team that can win some games. We'll see. They're also adding a TE transfer from Florida State (Mavin Saunders) that is a legit talent.
As always with the Jayhawks, I discussed some of these guys with 247's Kevin Flaherty, who knows KU football as well or better than anyone on this planet and knows the B12 in generally really well.
Offense
Quarterbacks
Flaherty always tells me that Kansas prefers to find a dual-threat guy, which the Air Raid often enjoys because the nature of the system makes for easy pass game development while having an athlete back there helps the OL and can diversify the run game. That said, they haven't really had that guy save for Montell Cozart, who was not terribly good until he left for Boise State and became a package player. They haven't had a guy here that could lift up the rest of the program at any point in the Beaty era.
Torry Locklin: 6-2, 190. 3*** from Rockdale, TX (Rockdale)
Locklin is an interesting take for Kansas both because he's a lefty, and apparently the pure Air Raid system is designed for a right-handed QB, and because while he threw for 2500 yards as a senior he ran for 2400. In other words, he was the guy that was put at QB at his 3A high school because they wanted their best athlete to touch the ball every play. I figure he probably played PG for their basketball team for similar reasons.
Now, he's pretty calm finding targets on the run and he can fling the ball around some so he's not a bad QB prospect. I tend to think he's going to end up at safety though where his natural instincts and athleticism would more regularly come to bear.
Miles Kendrick: 5-9, 183. 3*** from San Mateo, CA (College of San Mateo)
Kendrick doesn't really play on film quite like you'd expect from his profile and size. He's quick to be sure, as you'd surmise from him gaining a P5 scholarship offer at 5-9, but he's not Kyler Murray. He can run some zone-read but I don't think he's terribly interested in running between the tackles. Where he's actually pretty impressive is in how he moves in the pocket to find throwing lanes to push the ball down the field. He regularly hits guys in stride and does a good job of finding his targets. I imagine he'll have every chance to win the starting job this coming season.
Grade: C-
Kendrick is a potential upgrade over Peyton Bender or Carter Stanley, but that's really not saying much. I like Locklin a good deal as an overall prospect but again, I'm not sure if he's actually going to end up playing QB for them. I wouldn't be shocked either by one of these guys having a nice career in Lawrence or both of them failing to make much impact at the position. Beaty's successor may be annoyed to find a bunch of upperclassmen and then a running QB behind them.
Running backs
The Jayhawks have had some pretty good athletes here, but it hasn't particularly mattered since the OL typically aren't very good. They mostly run plant and go zone schemes but they also like these guys to be involved in the passing game. There's a lot of opportunities for guys here schematically, if they could block.
Anthony "Pooka" Williams: 5-9, 170. 4**** from Boutte, LA (Hahnville)
If Beaty is replaced after this next season his successor is going to be thrilled to find Pooka on the roster with three years of eligibility remaining. This might be the fastest player in the entire Big 12 class. He ran a 10.85 100m (translates to about a 4.45) and he doesn't need anytime at all to get going.
At his Louisiana HS (yes, another freak athlete from Louisiana) they moved him around some and threw him vertical routes from the slot or on wheels and he could probably translate as a slot receiver. Mostly they just gave him the ball behind lead blockers and allowed him to find creases and shoot through them with impossible speed. He preferred to bounce runs outside and is not really a great fit for a pure zone scheme currently but he could get there with training. Or he could just be a hybrid that moves around and picks up 10-20 touches a game by being involved in a variety of roles.
Grade: B
I'm not sure if Williams sticks at RB or not, although the Jayhawks have depth there regardless. Williams should be a fantastic addition wherever he factors in, the kind of guy that won't need as much support around him to be dangerous.
Ancillaries
The Jayhawks have been pretty committed to running the Air Raid from 11 personnel and flexing the TE out as needed to get size or matchups on the perimeter. That's a big boost for their zone runs as well, or would be if they could block better on the OL. Anyways, they're aiming pretty high for what they want from this position.
None
Grade: C
Kansas did get a transfer from Florida State named Mavin Saunders who's pretty talented. He's a grad transfer so he'll play immediately and probably get a pretty major role in the offense. He's a solid blocker and a good athlete overall but reports from camp say he's not a natural pass-catcher.
Wide Receivers
Obviously for the Air Raid the Jayhawks need real talent here. They've had good slot guys that could do damage but they've lacked a major outside threat to command attention and free up room inside, or else they've just preferred to work inside. Or perhaps they've lacked the QB play to work outside. At any rate, their system is at its best with two legit "go-to" guys on the field and ideally one is an outside guy and the other an inside man.
Stephon Robinson: 5-10, 165. 3*** from Torrance, CA (El Camino College)
Robinson was a nice grab for the fact that he seems to have a lot of eligibility left in addition to his obvious talent. He runs a ton of double moves on his film, which the JUCO defenders covering him were helpless against. Robinson has some real speed, probably a 4.6 guy, and he's a nightmare on film running vertical routes if teams don't get their hands on him. In the slot for Kansas he figures to be a guy they don't struggle to involve.
Grade: D+
Kansas is probably fine here after landing a major WR haul last year that I genuinely found very impressive. Robinson is another nice addition and I think only one year removed from being a freshman so he might even redshirt. However, Kansas fans may look on this haul poorly in the future if they get another pass-game inclined coach in the future and he's short of veteran receivers in the future.
Offensive line
Here we go, other than QB this has been one of the biggest concern areas for the Jayhawks. They have gotten better here over time, not that it's particularly noticeable from their win-loss record. Ideally they'd load up on a lot of 6-4/6-5 tweeners that are athletic and big enough to be good obstacles in pass protection and then cohesive at blocking inside zone. Like for everyone else, landing a legit left tackle is always a major win.
Jacobi Lott: 6-5, 308. 3*** from Amarillo, TX (Tascosa) IT #48
Lott feasted on West Texas competition with his college-ready size packaged in a plenty athletic frame. He has good DT film as well, he's really quick off the ball and then far too powerful for HS OL to get control of when he's already beaten them to spots and gaps. He has virtually zero pass protection on film as his team was a VERY run-centric squad but his run blocking film is excellent and he was doing it in THE West Texas 6A division. The one with Permian and Midland Lee and whoever else is dominant there these days. He's a no-brainer guard after he learns some protection but his athleticism may make him a good tackle, hopefully they can redshirt him.
Nick Williams: 6-7, 267. 3*** from Saint Louis, MO (Ritenour)
Williams has pretty interesting film. He doesn't bend his knees well but he's basically just running around and relying on natural quickness to get where he needs to be. When he's moving around and finding targets in space he's amazingly quick and plenty feisty, when he's trying to battle another big man and needs to get low things don't go so well. I don' think it's a flexibility issue, I think he's just raw. Perhaps with a redshirt and 40-60 pounds on his frame he'll be a classic Air Raid OL that is nearly impossible to get around.
Mac Copeland: 6-5, 250. 3*** from Wichita, KS (Wichita Collegiate School)
Copeland's older brothers both walked on at Kansas State but Mac got a scholarship offer with the Jayhawks because unlike his brothers, he pairs a scrapper's style of play with a 6-5 frame. We may see older brother Mitch at nose for K-State this year but we won't see Mac for a few years while he adds weight to his frame. I'm not sure where his greatest upside is on the line, perhaps at guard, but he should be good in time.
Reuben Lewis: 6-4, 330. 3*** from Coffeyville, KS (Coffeyville CC)
Despite his massive size, Lewis' best run blocking film comes when he's either doubling or pulling, when he's solo-blocking he occasionally runs into problems. In pass protection he tends to hold up fine and he scraps hard in all of his assignments. He'll be immediate help at guard for Kansas where they will probably start a pair of lackluster seniors this season.
Grade: C+
Kansas did pretty solid here all things considered. Most of these guys look like projects that will need real time and development but they aren't bad athletes. Lott is really impressive and could be a major steal and Lewis could be an important addition this season. If Beaty is fired his replacement really needs to aim for getting a strong teacher on the OL. Mark Mangino built good OL at Kansas AND Iowa State, if you recruit solid players and develop them well you can field good units once you have things built up where you are plugging in upperclassmen.
Defense
Defensive line
The Jayhawks are ultimately a 4-3 Over team that plays primarily in nickel but they've been creative up front over the last few years using slanting or stunting from odd fronts to get there in order to help out or cover up some of their DL. They often have 1-2 legit guys up front and then some guys that are overmatched. For instance, last year they had NFL guys in Dorance Armstrong (DE/OLB) and Daniel Wise (DT) but their nose play wasn't that good and they didn't get much pass-rush if Wise wasn't in beastmode.
Charles Cole: 6-3, 280. 3*** from El Dorado, KS (Butler CC)
Cole is basically another Daniel Wise, a guy that's at his best playing as a 4i or 3-technique and spending time either taking gaps or stunting around. He's really mobile and dangerous on the move and will be a weapon in the pass-rush, I don't know if he'll pair very well with Wise next season though. The Jayhawks really need a guy that can eat blocks and Cole is more of a disruptor. Perhaps he's a contingency plan or back-up for the senior.
Azur Kamara: 6-6, 230. 3*** from Yuma, AZ (Arizona Western College)
I like Kamara as a strongside end but he needs to add some weight and bulk to fully realize that potential. Obviously at 6-6 he's really long and he has some real explosion in his first steps that he pairs well with his length to beat tackles with some "speed to power" type moves. He's not a guy that can just turn the corner on tackles and good B12 tackles will be able to stay in front but he should be a problem as a rusher and could become strong playing the edge with time.
Foster Dixson: 6-5, 250. 3*** from Culver City, CA (West Los Angeles College)
I like Dixson as more of an immediate impact addition because he's already really powerful and thicker at 250. Like Kamara, he's not a pure edge-rusher but he does some good work there with quick lateral steps that can allow him to maneuver around tackles while his hands are clubbing them. He's physical enough to be able to play and to help create a pass-rush while being a good edge-setter against the run.
Najee Stevens-McKenzie: 6-4, 215. 3*** from Brooklyn, NY (ASA College)
NSM is Kansas' best hope of replacing what Dorance Armstrong offered as a weapon on the edge. He's pretty light currently but they could play him off the line a bit, ideally next to Wise, and teach him how to drop some into coverage. That last point is probably the key, if he can learn to drop competently this season (he might have at JUCO I just didn't see it) then he should play immediately because he has dominant quickness in the pass-rush.
Grade: B-
Other than all of these guys being JUCOs, this is a pretty solid group for the Jayhawks. They got some of the depth and help they'll need to surround Wise with competence and make the most of his senior season. Kamara and Cole could also grow into solid players with time, hopefully they'll be able to plug and play with some and perhaps redshirt or develop others.
Linebacker
The Jayhawks consistently get pretty solid linebacker play, if only from one position at a time. Their stars were "Captain" Ben Heeney, a 6-0, 230 pounder who would have had three consecutive years of 100+ tackles had he not been injured for a few games as a junior, and Joe Dineen who's back after coming off a 133 tackle season with 34 run stuffs. They like to play these guys at depth (five yards or so) and trust them to read and flow fast and hard enough to arrive, which usually works pretty well. Their struggle seems to be that they never have one of these top LBs at the same time that they have a veteran, good secondary.
Kenny Bastida: 6-1, 220. 2** from Deerfield Beach, FL (Deerfield Beach)
Bastida was a late addition from Florida to a class that otherwise would have been LB-free. His film shows a guy that's consistently doing his job with college-caliber size and probably enough quickness to get by if he's playing strictly in the box. He'd benefit from Kansas' scheme and LB alignments (i.e., playing at depth) but I'm not sure if he's much more than depth or not.
Grade: D+
Not a whole lot here other than a single guy who made a lot of tackles in high school with approximate size and speed. Bastida is probably the kind of guy that more teams should find, a solid inside-backer that knows how to read flows and plug leaks, but by himself he doesn't make for much of a unit class.
Defensive back
The Jayhawks have done a lot of different things in coverage over the years based on what they have in the secondary. Like most everyone else, they like to play with some aggression against the run and get a safety or nickel into the action as an extra man to stop the run and they often try to get there by playing aggressive man coverage on the outside. So…they really need some good corners in addition to having at least one safety that can play as a box safety. I bet they found some of what they were looking for simply because they didn't leave it to chance, as you'll see:
Elmore Hempstead: 6-0, 190. 3*** from Fort Scott, KS (Fort Scott CC)
Hempstead is mostly a raw, skill athlete at this point in time. He plays some cloud coverage at CB on film and was used on the boundary but he's less technique-savvy than simply being a good athlete. He was also used on kick returns. His best bet is probably to have a year to sit and learn before getting left on an island against Big 12 WRs.
Davon Ferguson: 5-11, 190. 3*** from Salinas, CA (Hartnell College)
Jeremiah McCullough: 6-0, 200. 3*** from Salinas, CA (Hartnell College)
These two teammates both played safety together at Hartnell in a scheme that was heavy on playing cover-1 with safety rotations and man coverage on slot receivers. They're both pretty solid in coverage, McCullough was better at playing some press and knocking guys off routes while Ferguson has more range and speed. They both appreciate the practice of running across the field at top speed in order to try and deliver knockout shots to ballcarriers or receivers going over the middle.
I'm curious to see if Kansas will play them together this year or the next since they have chemistry, or if the Jayhawks will play more cover 1 (already in the playbook) or ask these guys to learn more about quarters.
Ryan Malbrough: 6-0, 200. 3*** from Carencro, LA (Cecilia)
Malbrough is a fantastic athlete who ran a 10.93 (about a 4.5) at 200 pounds, which is really eye-dropping. His film is at safety and he makes a ton of picks reaching throws that HS QBs obviously didn't expect him to reach. He makes some nice hits as well, I think he's a guy that we'll hear about pretty often in a few years.
Corione Harris: 6-0, 165. 4**** from New Orleans, LA (Landry-Walker)
I'm a big fan of Harris, who's listed as a CB even though he was an edge-disrupting nickel in most of his film highlights. He's a really mean player that often seeks out opportunities to blast guys away from the action at the end of the play. They call that "playing up to the whistle" when he's on your team and "cheap shot artist" when he's not. No doubt either way that it's a useful attribute for a defender, especially one that's this fast and skinny. I'm not sure where he should play in college, he definitely needs to add some weight and he's really explosive and violent. I think he has the athleticism to play corner and be really nasty out wide but he'll probably need some time.
Elijah Jones: 6-2, 180. 3*** from Iowa Falls, IA (Ellsworth CC)
I think Jones plays immediately, perhaps replacing Kyle Mayberry at cornerback. In Iowa he tended to play to the field in man coverage on the outside receiver and he'd just erase that guy 1-on-1 whether playing press or off coverage. He's super fluid and easily stays in position regardless of technique to make a play on the ball. I don't know how good a tackler he is but Kansas could just leave him to the field like Ellsworth CC did and then roll coverage or help elsewhere on the field.
Grade: B+
Kansas always seems to do a pretty good job of teaching their secondary and I've often been more impressed by what I see from their DBs than what I see from the recruits, as I noted last year. This last season they had to replace something like four starters from their starting nickel package and it went predictably badly for them. This year they return a lot but were obviously looking to infuse some fresh talent as well.
They found a nice balance here in snatching up some JUCOs that could help in 2018 or 2019 while also landing a pair of high schoolers in Malbrough and Harris that I think could be foundational pieces down the line. Plugging in JUCOs can absolutely work if you're hitting bullseyes with your HS recruiting and the Jayhawks may have done that here if not elsewhere.
In summation…
Kansas took 11 players on defense in this class and eight are JUCOs while they also took a JUCO QB and are adding a grad transfer TE. The goal is obviously to make the absolute most of the 2018 roster and win as many games as possible in the hopes that it'll buy Beaty more time.
Of course the problem is that a 1-11 team may not have enough going for it that a JUCO infusion will give them the needed boost and if this doesn't work then the roster will be depleted down the road for the next coach. I don't see that Beaty and his staff really had any choice in the matter and they cobbled together a respectable group that could give them a fighting chance.
What confuses me is that ADs (or general managers for that matter) will routinely allow hot seat coaches to throw hail mary's like this that can obviously really hurt a program in the long run. If this doesn't work out, the next coach may have to either grab some JUCOs early or else allow the roster to wander in the wilderness while developing youth. It's hard to see Kansas climbing out of the pit of despair with quick-fix solutions.